Get Auto Repairs in Neuse, North Carolina From Our Mobile Mechanics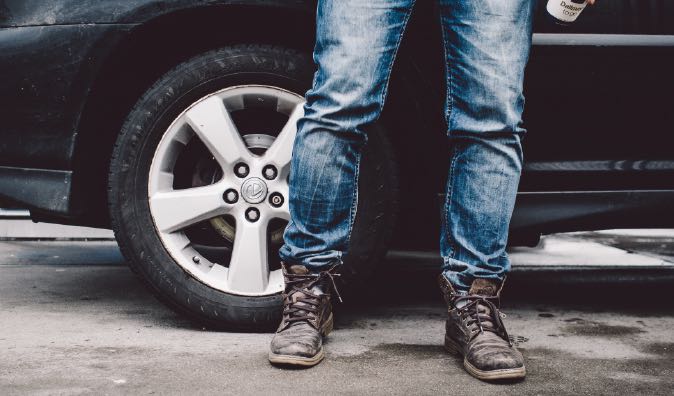 Top Mobile Mechanics in Neuse, NC
For people living in Neuse, North Carolina, or elsewhere in Wake County or the greater Raleigh area, Wrench's mobile mechanics are the best solution for all of your auto repair needs. Our skilled mobile mechanics will bring our services to any location you choose such as your home, office, or even a local park. If you want to spend a day walking along the Neuse river or shopping in a mall, book an appointment with Wrench to get your car repaired at the same time. You won't be required to stay at the service site, so spend your time however you like. Once you give our mobile mechanic services a try, we guarantee you won't want to go back to a traditional auto repair shop in Neuse, North Carolina ever again.
Why Choose a Mobile Mechanic in Neuse, NC
Our mobile mechanics are very beneficial to everyone! We strive to provide more convenient auto repair services to all of our customers in Neuse, North Carolina, so whether you are a busy blue collar worker, a stay-at-home mom, or a business owner, Wrench will help you! With our services, you will be able to ditch the repair shop in Neuse, North Carolina and all the stresses that come with it. No more towing fees when your car breaks down. No more hours wasted in the boring waiting room. No more stressing about how you can reorganize your plans for the day. Wrench will bring our services, tools, parts, and peace of mind to any location of your preference and repair your car on-site. All you need to do is book an appointment with one of our mobile mechanics in Neuse, North Carolina today!
How to Schedule an Appointment with Wrench
To book an auto repair appointment with our mobile mechanics in Neuse, North Carolina, go to our website or download our mobile app. Then you will be able to request your appointment in just a few minutes by giving us a bit of information. We will need to know what kind of vehicle you have, so be prepared to give us the year, make, and model as well as other details. Then you will be able to choose the services you'd like our mobile mechanic to perform on your vehicle in Neuse, North Carolina. We offer most auto repair and maintenance services, so we are sure you will get what you need. If you don't know what's wrong with your car and it broke down or stopped working somewhere in Neuse, North Carolina, then you can request a diagnostic appointment and our mobile mechanic will determine the issue. Once we have that information, we will give you a quote for the services and you will choose a date, time, and address in Neuse, North Carolina for your Wrench auto repair or maintenance appointment.
What to Expect From a Service Appointment
The only thing you will need to do is get your keys to our mobile mechanic once they arrive at your location in Neuse, North Carolina. Normally we ask our customers to be present at the start and end of the service so our mobile mechanic can transfer the keys and bring up any concerns they may have about your vehicle. However, if circumstances don't allow you to do that, you can let our mobile mechanics know where the key is. Some customers have our mobile mechanics come to their home in Neuse, North Carolina, so they leave their keys under the doormat. No matter what works best for you, our mobile mechanic will get right to work once they have the keys. If you met up with our mobile mechanic, you will be free to leave once they begin working. You are also welcome to stay and watch the service if that's what you prefer. No matter what you decide to do, our mobile mechanic will take good care of your car. At Wrench, we treat our customers cars as if they were our very own. When the service is finished, we will let you know and you will be able to return to a vehicle that is running at it's best. Go ahead and book an auto repair appointment with Wrench's mobile mechanics today!
---
---
---
Auto Repairs for Popular Vehicles