Get Auto Repairs in New Albany, Indiana From Our Mobile Mechanics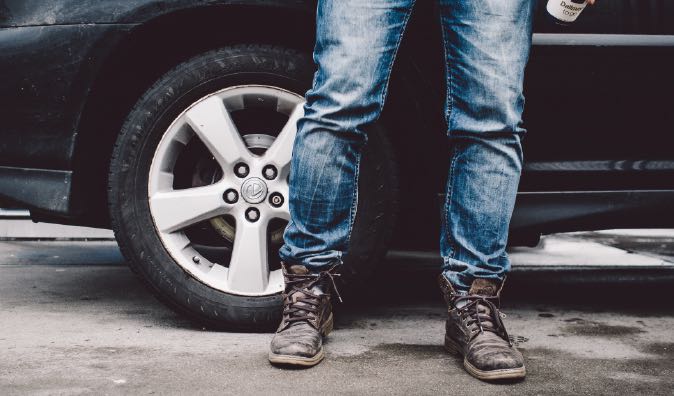 Top Mobile Mechanics in New Albany, IN
Looking for a better auto repair or car maintenance solution in New Albany, Indiana, or throughout Floyd County, Wrench is the perfect option for you! We have a large team of reliable, certified mobile mechanics that will come to your preferred location in New Albany. This will allow you to spend more of your time, money, and energy on the things that truly matter most to you. You can book an appointment with us at your home, office, or even a local park in greater Louisville. Just book an appointment and you will become a Wrench customer for life in no time!
Why Choose a Mobile Mechanic in New Albany, IN
There are so many reasons why a mobile mechanic is the perfect auto repair solution. For one, they will bring the shop, tools, parts, professionals, and all, right to your location in New Albany, Indiana. This means you won't even have to get off your couch to get your oil changed! You will be able to forget all about the hassles of taking your car into the shop such as the long wait times, the stuffy waiting room with stale popcorn, or the hidden fees that pop up as soon as you pull out your credit card. With Wrench, you will get an unmatched quality of service, both from a technical and customer service perspective. We are confident that you will receive nothing less than excellence because of our intensive hiring process. This process allows us to carefully screen each potential addition to our New Albany automotive repair team. When hiring a new mobile mechanic, we look for those who have plenty of experience in the automotive industry, amazing customer service skills, and a passion for improving the customer experience. Here at Wrench, we are committed to taking the hassle out of car ownership and this is what sets us apart from our competitors.
How to Schedule an Appointment with Wrench
If you are interested in booking an auto repair or general maintenance appointment with one of our mobile mechanics in New Albany, Indiana, simply go to our website, download our mobile app, or contact us through email or phone. Most customers book an appointment through our website or mobile app, and if you choose to do the same, you will find that the process is quick and easy. We will ask for some basic information about your vehicle and its needs, then you will be all set. You should be prepared to give us the year, make, and model of your car as well as the VIN and license plate number. Then you will be able to request the services your car needs and we will calculate a personalized auto repair quote just for you. When you are done looking over our quote, which will include both a time and cost estimate, you will be able to move forward with the booking process and request a date, time, and address for your auto repair appointment near New Albany, Indiana. Then we will send you a confirmation and you will be ready to go!
What to Expect From a Service Appointment
If you haven't experienced an auto repair or maintenance service with Wrench yet, you will be pleasantly surprised with how easy car care can be! We will come to your preferred location and arrive on time and fully prepared to get the job done efficiently. The rest depends on your preferences! You can meet our mobile mechanic outside by your vehicle and they will grab your car keys and walk you through our processes, or you can leave your keys under a mat and spend your time doing whatever you need to do. If you choose to meet with our mobile mechanic, you will be able to ask any questions and learn from our knowledgeable professionals. If you choose to spend your time elsewhere, such as inside your home or office, we won't bother you! When our mobile mechanic is finished with their job, we will let you know, clean up the area, return your keys, and head off to our next customer in the greater Louisville metro area. Does that sound like a great plan to you? Well, we have many technicians just waiting to give you a hand. Book an appointment with our skilled mobile mechanics in New Albany, Indiana. We are looking forward to servicing your vehicle very soon!
---
---
---
Auto Repairs for Popular Vehicles