Get Auto Repairs in New Bedford, Massachusetts From Our Mobile Mechanics
Coming Soon To New Bedford, Massachusetts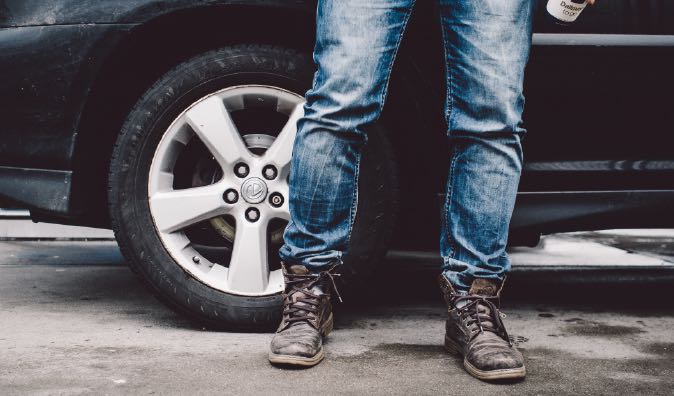 Top Mobile Mechanics in New Bedford, MA
Wrench has come to be known as the best auto repair and mobile mechanic service company that you can trust in New Bedford, Massachusetts and surrounding Bristol County. That's because we care about our customers and we show it with our excellent customer service. We treat our customers the way we want to be treated – with kindness, respect, and courtesy. We also give you information about your car in language you can understand and appreciate. We know you're not an expert and not schooled in the technical aspects of auto repair, so we make it a practice to put things in terms that are easily understood by everyone. This way you will always be informed about what we are doing to your car to improve its ability to run.
Why Choose a Mobile Mechanic
We know you rely on your car or truck to get from point A to point B, whether point B is around the corner or across the country. A breakdown can seriously impact your day-to-day routine as well as your future plans. You can rely on Wrench mobile mechanics to keep your vehicle in the best running condition possible. If your car needs a repair, whether large or small, our technicians possess the skills and range of experience to handle the repair in an efficient and cost-effective manner. Our technicians will accurately assess the issue you are experiencing with your car, and fix the problem based on our mechanical expertise and your goals for your vehicle. We want to know what you expect from us and your respective car, and then to exceed those expectations.
How to Schedule an Appointment with Wrench
When it comes time for your service appointment our mobile mechanics will show up at the scheduled appointment time so you don't need to wait around for anything. Then, we'll get started on the job that we've agreed to and get everything taken care of for you. We only hire certified and skilled mobile mechanics, so you can rest assured that your vehicle will be up and running again in no time. At Wrench, we provide a wide variety of repairs and even maintenance services so no matter what's going on with your car, we can get the problem solved right away in Massachusetts. That includes everything from heating, cooling, exhaust, engine work, brake repairs, and standard maintenance.
What to Expect From a Service Appointment
At Wrench mobile mechanic, we maintain an exceptionally high skill level, not only by building on years of experience, but also through continuous training. We know you have many choices when it comes to servicing your car or truck. Our goal is to show you we are a top choice for your repair in New Bedford. When your vehicle needs repairs or maintenance, call Wrench mobile mechanic. We'll work to get you back on the road quickly with minimal hassles and headaches.
---
---
---
Auto Repairs for Popular Vehicles