Get Auto Repairs in New Haven, Connecticut From Our Mobile Mechanics
Coming Soon To New Haven, Connecticut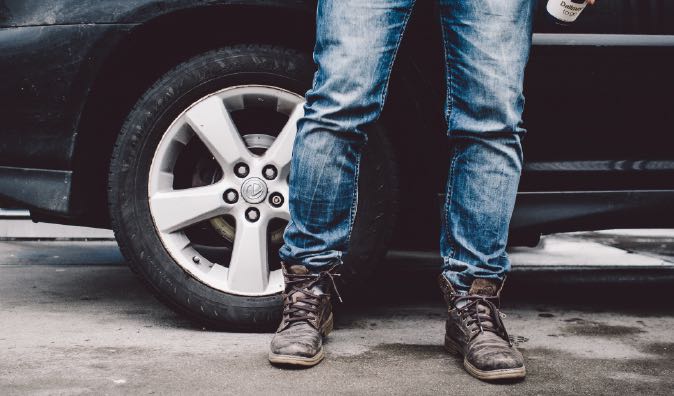 Top Mobile Mechanics in New Haven, CT
If you have a problem with your car, call us at Wrench to get car or truck repair estimates that can help you get your car back to the condition you need it in New Haven, Connecticut. Your vehicle is the way you and your family get to all of the places that you want and need to go. You don't have time to run to the auto repair shop and get it fixed, because you have other, better things to do. That's why Wrench has made auto repair easier than you can imagine. Our mobile mechanics come to you at home or office, and provide your auto repair right there.
Why Choose a Mobile Mechanic
A tell-tale sign that your suspension needs serviced is a shaking steering wheel. Suspension repairs address the wear and tear on steering components to enhance your control of the vehicle. Through hard work and dedication to customer service, we have served Connecticut with quality auto repairs for over the years. We have earned a reputation for precise several of auto services. Our exhaust specialists prioritize attention to detail and are able to maximize diagnostic success. First, we listen carefully to the particular sound your vehicle is making, then are able to put our years of experience to work in diagnosing and correcting the problem. We offer expert auto services on all automobiles, from modern models to classic beauties.
How to Schedule an Appointment with Wrench
All of the Wrench mobile mechanics are committed to getting you back on the road. In most cases, Wrench will give you a quick fixed quote and arrive at the address or area you provide, ready to address a mechanical emergency. The Wrench team can run a quick diagnostic on your car or truck systems, and are armed with the know-how and materials to fix many issues on the spot. After the inspection, the mobile mechanic will work to get your car back on the road. At Wrench, they guarantee the price you are quoted on your auto repair is what you pay. They won't add any hidden fees and give you an additional 12 month or 12,000-mile warranty on the repair. Wrench has built a reputation based on reaching clients when they are in need in a timely fashion and delivering top notch service along with competitive pricing.
What to Expect From a Service Appointment
Wrench offers revolutionary car service and repairs. All our previous clients love how fast and easy we handle your car service needs. We offer fast, reliable and competitively priced auto repair and maintenance services to anyone in New Haven, Connecticut. We have professional and well-trained mechanics who are not only well trained but also very friendly. If your car has a problem, you can simply call us or log into our website and have a qualified mechanic at your doorstep.
---
---
---
Auto Repairs for Popular Vehicles