Get Auto Repairs in New Orleans, Louisiana From Our Mobile Mechanics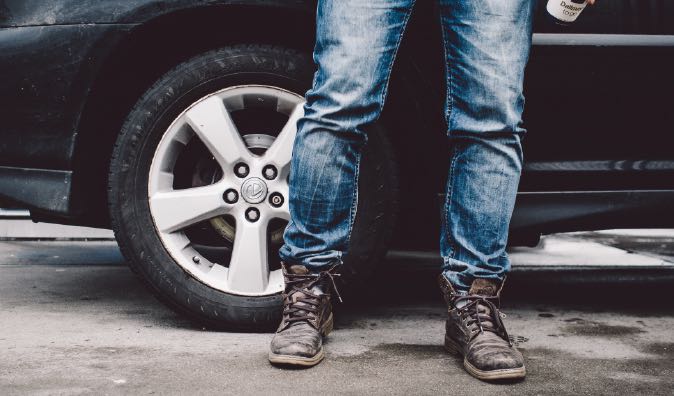 Top Mobile Mechanics in New Orleans, LA
We're proud of our strong reputation throughout the New Orleans area as a full-service mobile mechanics facility handling a range of foreign and domestic vehicles at your convenient time and place. From brakes on a Volkswagen to the transmission on any other vehicle you may own, our certified technicians utilize state-of-the-art technology and equipment in all of our auto repairs and maintenance services. Thanks to our competitive rates, we hope you'll think of Wrench as an affordable dealer alternative for any auto repairs you ever need from now on. You will find everything you need to get the smoothest ride and most longevity from your vehicle. These services range from brake repairs, tune ups, maintenance, and replacement services. We offer all our services at very competitive and pocket friendly prices in New Orleans.
Why Choose a Mobile Mechanic
At Wrench, we believe that one of the best ways that can enable you to get back on the road as soon as possible is serving you on the same day when you contact us. Our full service offerings include car and truck repair, saving you the expense and hassle of towing a vehicle in to the shop, as well as regular servicing and maintenance, such as oil changes, brakes and traction control, engine, cooling, exhaust, external vehicle parts, heating and air conditioning, steering and suspension, tune ups services. Our experienced technicians are willing to come to you at any place you might need mobile auto care. Give us a call or visit us online today, and you can have your car problems in New Orleans, Louisiana promptly fixed.
How to Schedule an Appointment with Wrench
If you're curious customer about your auto repairs, our experienced mechanics are a flow of communication from a smart perspective. Our mechanics will provide you with as much information about your vehicle as you wish to know. Getting an appointment with us is easy, just call or reach us to website. Or get a free quote from us. Our technicians get in touch with you as quick as possible.
What to Expect From a Service Appointment
Be prepared to give your basic car information including the year, make, and model of your vehicle, along with your license plate number. Use our website to set your appointment at the time and place that works for you in New Orleans, Louisiana. We offer flexible times to help fit in with your schedule. Let us know what service you are requiring, such as a diagnostic or oil change. After you enter your information, select "quote" and you will be given an accurate price, as well as an estimate on how long it will take to complete your services. When your mobile mechanic arrives to perform your car repair, you simply provide your keys. If you feel like watching your mechanic, you are more than welcome, but most of our clients prefer to get back to work or to spend time in the comfort of their homes. Once our mechanic has completed your services, they will return your keys and you are good to go on New Orleans' roads.
Wrench Comes to Your Neighborhood
---
---
---
Auto Repairs for Popular Vehicles