Get Auto Repairs in New Rochelle, New York From Our Mobile Mechanics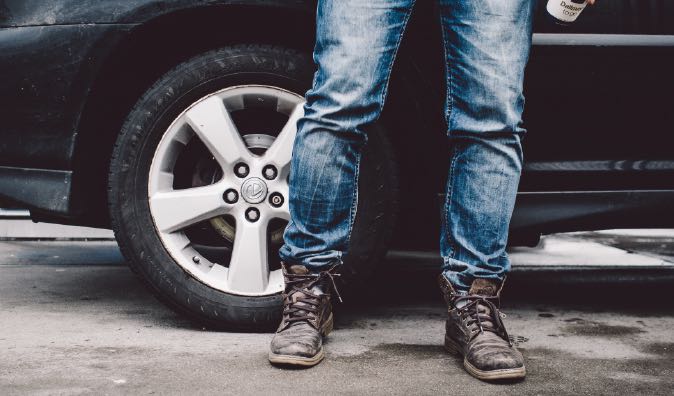 Top Mobile Mechanics in New Rochelle, NY
Wrench offers auto repair estimates and auto repair to you at the time and place you need them the most in New Rochelle, New York and surrounding Westchester County. The mobile mechanics at Wrench are well-versed in repairing cars and trucks. Our experts know cars well, and they understand the urgency clients feel when their vehicle isn't working. One of our mechanics will come to you at your home or office, armed with the tools needed to get the job done efficiently. Wrench knows that over time even a car faces some wear, so Wrench mobile mechanics deliver tune-ups and oil changes for your beloved vehicle, as well as a wide array of other repairs.
Why Choose a Mobile Mechanic
Stone chips are the most common kind of damage, especially for cars that do lots of motorway miles. Each chip in itself is usually so small that people tend to overlook this kind of damage and just accept it as inevitable. But having stone chips repaired with the correctly matched paint can make a dramatic difference to the appearance of your car, especially on dark coloured paintwork. We can help, send us an image of the damage and we will send you a quote for the work.
How to Schedule an Appointment with Wrench
When you give us a call to book an appointment for your car or truck, we will need to know a little information before we can provide an accurate quote. You should be prepared to tell us what is wrong with your car. However, if you don't know, don't worry because we can set up a diagnostic visit. For that, we will send a mechanic to take a look and they will identify the issue. Once we have that information, we will calculate your auto repair quote. Then you will be able to choose a date and location for your service. We will match you up with a highly qualified mobile mechanic near New York. Our mobile mechanic will show up for the service on-time and completely prepared to handle any situation.
What to Expect From a Service Appointment
When you meet up with our mobile mechanic, you will need to give them the car keys. Then you'll be free to use your time however you please. Our mechanic will start working diligently on your car and will treat it with the same respect as they would with their own. When they are finished with their service, they will let you know via text. Then they'll return your keys when the area is all cleaned up. Then your vehicle will be ready to take on the road once again! Get in touch with Wrench today for convenient car care.
Wrench Comes to Your Neighborhood
---
---
---
Auto Repairs for Popular Vehicles