Get Auto Repairs in New York, New York From Our Mobile Mechanics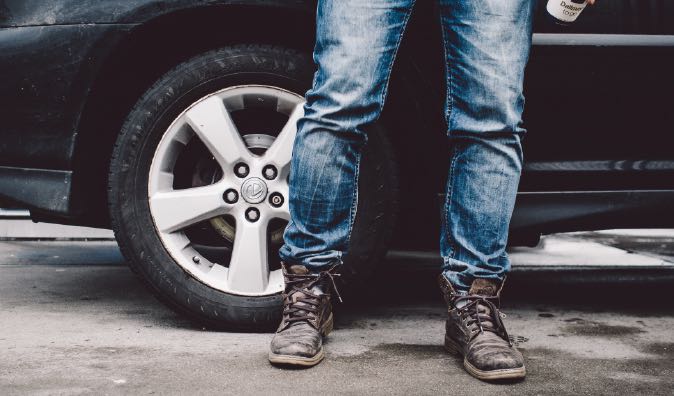 Top Mobile Mechanics in New York, NY
Car owners struggling with a broken down vehicle in New York, New York or the surrounding counties can now receive the most convenient auto repair services from Wrench's highly trained mobile mechanics. We bring the shop to you so you can save time, money, and even stress! To book your appointment with one of our mobile mechanics, you will need to get in contact with us so we can ask you a couple questions about your vehicle. Once we have all the information we need, we will give your our affordable auto repair quote with absolutely no hidden fees! We are able to provide an incredibly wide variety of services from reparative to emergencies at any location. So don't miss out on your baseball game at Yankee Stadium just because your car isn't running correctly, give Wrench a call and you'll be back on the road before you know it.
Why Choose a Mobile Mechanic
Mobile mechanics are successfully transforming the auto repair industry from something that once was a huge inconvenience to something that is as easy as ordering a pizza for delivery. Not only will we save you unnecessary stress, but we will also save you time and money. Since we bring our services to a location of your choosing, you won't have to deal with a tow truck or pay those avoidable expenses. Also, while our mobile mechanic is servicing your vehicle, you will have the freedom to do whatever you want with your time. You are more than welcome to watch our mechanic and ask all of your burning auto repair questions, but we also understand that people have busy lives. That's why you will also have the option of leaving and spending your time elsewhere. If you choose to leave during your appointment, you can be confident that our mechanic will be able to efficiently resolve any issue that occurs because, at Wrench, we carefully select each mechanic in our team through our intensive hiring process. That process includes multiple background checks so we can ensure that our customers will be receiving the highest quality service possible. Book your appointment with us today!
How to Schedule an Appointment with Wrench
To schedule your appointment, you will need to get in contact with us. You can either call us or fill out the short form on our website. When you do that, we will ask you to give us the year, make, and model of your vehicle as well as describe the problems you are experiencing. If you don't know what's wrong with your vehicle, no problem! We also offer diagnostic services where our mechanic would come out and take a quick look at your vehicle. Once they find the issue, they will figure out the best way to fix it! After we know what kind of car you have and what the problem is, we will calculate your auto repair quote. We will stand by our quote so the quote we give you will be completely accurate! Then you will be able to choose a good date and location for your appointment and our mechanic will meet you there on-time and fully prepared. Our convenient auto repair services are only one call away, so book your appointment today!
What to Expect From a Service Appointment
The service appointment will be super simple for you because the only thing we ask is that you make sure you are available during the start of the service so you can give our mobile mechanic the keys to your car. After that, you will be able to stay or go, whatever you prefer! All of our mobile mechanics have plenty of experience in the auto repair industry so you can rest assured that your vehicle will be in very good hands. If you do wish to spend your time elsewhere, we will be sure to send you a quick text when our service has been completed. Then our mechanic will clean up the area and you will be able to take your vehicle out for a cruise once again!
Wrench Comes to Your Neighborhood
---
---
---
Auto Repairs for Popular Vehicles