Get Auto Repairs in Newburgh Heights, Ohio From Our Mobile Mechanics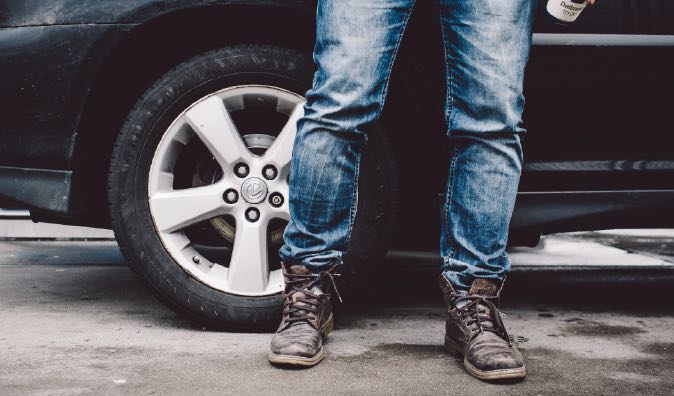 Top Mobile Mechanics in Newburgh Heights, OH
Are you living in Newburgh Heights, Ohio, and in need of a new mechanic? You have come to the right place! Wrench is a full-service, mobile auto repair shop that can come to your home or a different preferred location so that you do not have to waste any time taking your car to the shop. Car repair can be a hassle, but it is also extremely important, which is why Wrench is the perfect solution. You can keep your car running smoothly without even having to leave your house! In order to avoid getting stranded in Newburgh Heights with a broken down car, schedule an appointment with Wrench today! We will get you back on the road in no time, with the help of our certified mobile mechanics who can meet you anywhere in Newburgh Heights.
Why Choose a Mobile Mechanic in Newburgh Heights, OH
Hiring a Wrench mobile mechanic in Newburgh Heights will save you time, money, and energy. All you have to do is schedule an appointment, and we do the rest! You do not have to worry about hiring a tow truck to take your car to an auto repair shop, only to wait around for hours, or even days, while your car gets fixed. With Wrench, you tell our mechanic where to be and when to be there, and they will arrive on time with all of the tools and parts necessary to repair your car. Some customers would rather have their car fixed in the parking lot of their workplace, or in their driveway while they work from home, which is totally fine! You pick the place and Wrench will be there. Getting your car repaired should not be something that causes you to stress, and Wrench is here to make this process as easy as possible. Once you book an appointment with Wrench, you become part of the family. We will take care of you and your car for years to come, whether it be a brake replacement or routine maintenance work. We want you to feel as safe and comfortable as possible, which is just one of the many ways that Wrench puts its customers first.

How to Schedule an Appointment with Wrench
To book an appointment with a Wrench mobile mechanic in Newburgh Heights, Ohio, simply go onto the Wrench app or website and create an account if you have not already. We will need to get a little more information about your car and what the issue seems to be so that our mechanic can provide the correct service. If you do not know what is wrong with your car, do not worry! You can schedule a diagnostic appointment, where the technician will come out to Newburgh Heights and determine what the issue is before coming back with the right tools or parts that they need. You can also speak with one of our awesome customer service representatives to try to figure out what might be going on. After all of this, you will be able to select a date, time, and location in Newburgh Heights that works with your schedule. So what are you waiting for? Schedule your appointment with a Wrench mobile mechanic in Newburgh Heights, Ohio today!
What to Expect From a Service Appointment
If you have never used a mobile mechanic before, do not worry! Convenience is what we strive for, so the entire process is extremely easy. Our Wrench technician will arrive promptly at the location you have specified in Newburgh Heights, prepared with all of the equipment needed to get your car back on the road. The only thing they will need from you is the keys to your vehicle, and then you are free to do whatever you want for the duration of the appointment. You can either stay home and monitor the progress as you please or run out to do errands while you wait for the work to be done. The mechanic will inform you as soon as they are finished so that you can start using your car as soon as possible, and then will be off to help our next customer! The entire process is seamless from start to finish, taking the stress and inconvenience out of auto repair so you are free to spend more time doing the things you love! Schedule an appointment with a Wrench mobile mechanic in Newburgh Heights, Ohio today; you will not regret it!

---
---
---
Auto Repairs for Popular Vehicles