Get Auto Repairs in Niles, Illinois From Our Mobile Mechanics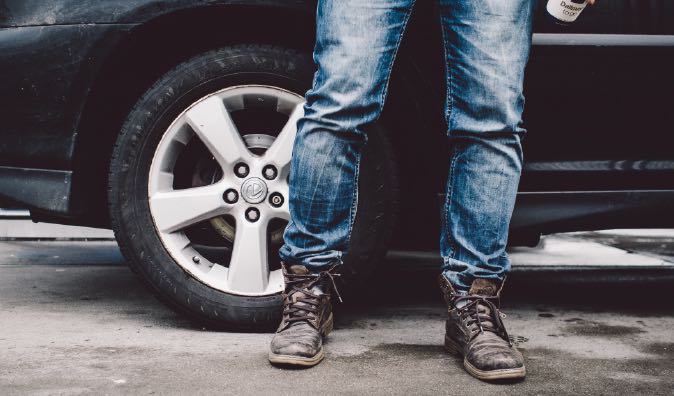 Top Mobile Mechanics in Niles, IL
If your car breaks down as soon as you get to work in Niles, Illinois, don't worry, Wrench's mobile mechanics can get the problem resolved before you're done working. Our mobile mechanics can perform a wide range of auto repair services from oil changes to brake repairs anywhere that you find convenient. Whether you need us at your office or your home, we will be there and get your car or truck repaired as efficiently as possible. With Wrench, you can drop the shop because we will bring the shop to you. Everything from the experienced professionals to the high quality parts can be delivered right to your own front door. So give us a call today and we'll book an appointment with one of our mechanics so you don't have to miss out on any of your plans.
Why Choose a Mobile Mechanic
We use the latest diagnostic equipment to guarantee that your vehicle is repaired or serviced properly and in a timely fashion. This diagnostic equipment includes Factory scan tools that allow us to perform all of the programming and repairs your vehicle may require. We use only quality replacement parts, and all of our lead technicians are certified master mechanics with certification in advanced automobile diagnostics. From complete engine rebuilding to patching your tire and everything in between, we have you covered.
How to Schedule an Appointment with Wrench
When you contact us, tell our technician what is wrong with your vehicle. We understand, not everyone is a car expert, so we offer diagnostic services where one of our mobile mechanics will come out and take a look. They will tell us what parts and services you'll need so we are able to calculate your auto repair quote. Then we will set up your service appointment and you'll get to choose a date and location. At that point, we'll match you up with one of our available mechanics in your area. Our mechanics will arrive on-time and fully prepared to tackle any obstacle. When you meet with our mechanic, you will need to give them the keys of your car so they can begin their service. At that point, you'll have the freedom to leave and spend your time wherever you please. Your car will be in expert hands. After the service has been completed, we will let you know via text and our mechanic will return your keys. When you get back to your car, it will be restored and the area will be clean so it doesn't appear as if our mechanic has even been there.
What to Expect From a Service Appointment
We use a state of the art digital alignment machine to ensure your vehicle's tires remain in proper alignment. If your tires are wearing prematurely, or if you have hit a pothole, let us first check and then make any adjustments to your vehicle's alignment. We can diagnose and repair your drivetrain problems. Our certified mechanics will provide the repairs your vehicle's transmission or differential needs to keep it shifting smoothly. Clutches, axle bearings, you name it, we can fix it. We look forward to servicing your vehicle soon!
---
---
---
Auto Repairs for Popular Vehicles