Get Auto Repairs in Noma, Washington, DC From Our Mobile Mechanics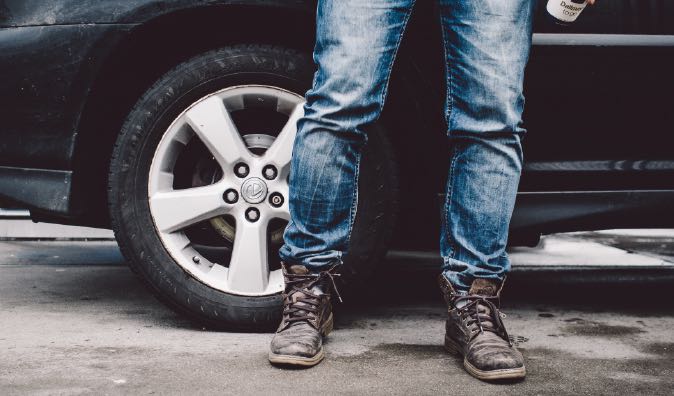 Top Mobile Mechanics in Noma, DC
If you are living in Noma, Washington DC and in need of a convenient auto repair, look no farther! Wrench is a team of highly skilled mobile mechanics who can come to your preferred location in Noma and fix your car! No more excruciating trips to the auto shop where you are forced to wait days for your car to be fixed. With Wrench, you have full autonomy over when and where we service your car, leaving you with more flexibility to do the things you love! You do not want to find yourself stranded without a car for longer than necessary, so choose Wrench to get you back on the road in no time. Once you book your first appointment with us, you become part of the Wrench family. So what are you waiting for? Join the Wrench family in Noma, Washington DC today!
Why Choose a Mobile Mechanic in Noma, DC
Choosing a mobile mechanic in Noma, Washington DC is guaranteed to save you time, money, and energy. Because you can choose the date, time, and location of your appointment, you completely eliminate the hassle of taking your car to the shop and maybe even avoid a tow truck fee. No more hanging around in a stuffy waiting room while you wait for your car to be ready, or going without a car for days while the shop waits for the part to come in. Wrench is a full-service auto repair shop without the shop, and we are dedicated to fixing any issue that may arise. Some of our customers prefer to have the mechanic service their car in the parking lot of their office, so they are not taking any time away from their work day. Others will have the mechanic come to their house so they can catch up on email or spend time with friends and family during the appointment. We could even come to the parking lot of your local grocery store if your car happens to break down there! Wrench strives to bring an unmatched level of service and convenience to the auto repair experience, so book your appointment in Noma, Washington DC today!
How to Schedule an Appointment with Wrench
The booking process is very simple! Simply go onto the Wrench website or app and create an account if you have not already done so. You will be asked a series of questions about your vehicle so that we know what we are working with. Our mechanics have worked on every car imaginable, so you do not have to worry about their experience. Once we know the make and model of your car, you will be able to select the service that your car requires. If you do not know what is wrong with your car, do not worry! You can easily schedule a diagnostic appointment where one of our Wrench mechanics will come out to your preferred location in Noma, Washington DC, and determine what the issue is. You will then be able to book the appropriate service and select the date, time, and location of your appointment. A mechanic will then return with the correct equipment and parts to get your car running like new! It is that easy! Schedule your appointment in Noma, Washington DC; you will not be disappointed!
What to Expect From a Service Appointment
The actual appointment is just as easy as the booking process! On the date of your appointment, the Wrench mechanic will arrive promptly at your specified location in Noma, Washington DC with all of the tools necessary to service your car. The only thing we ask of you is to be present at the start and end of the appointment for the exchange of keys. After you have handed your keys over to the mechanic, you are free to do whatever you would like for the remainder of the appointment! Whether that be exercising, grocery shopping, or spending time with your family - the world is your oyster! The mechanic will contact you as soon as they are done so that you can get back on the road, and then they will be off to help our next Wrench customer! Do not waste any more time and energy trying to juggle taking your car to the shop while going on with your normal life. Wrench takes all the stress out of car ownership and maintenance, so do not wait any longer! Convenient auto repair is right at your fingertips when you join the Wrench family in Noma, Washington DC.
---
---
---
Auto Repairs for Popular Vehicles