Get Auto Repairs in Norman, Oklahoma From Our Mobile Mechanics
Coming Soon To Norman, Oklahoma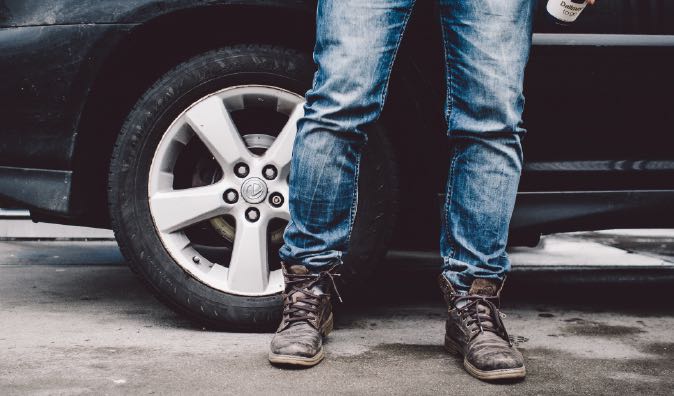 Top Mobile Mechanics in Norman, OK
Whether you need standard repairs from regular wear, or have a more complex problem with your car, rely on Wrench mobile mechanics in Norman, Oklahoma and surrounding Cleveland county. Our service specialists will care for your vehicle like it's their own. When your vehicle begins performing less than optimally, you'll likely know it, even if you want to ignore the symptoms. Giving Wrench mobile mechanics a clear picture of the issues you're experiencing with your car can help us pinpoint work that needs to be done to your vehicle. We can diagnose and repair any issue quickly at your preferred place and time!
Why Choose a Mobile Mechanic
Modern vehicles are four wheel drive vehicles with solid front and rear axles, which are known for their strength, durability, and precision. Trucks also have differentials, transmissions, and heavy duty suspension systems developed to withstand heavy-duty, off-road use. At Wrench, we repair wranglers, ensuring your car or truck ready to hit the road or the trail.
How to Schedule an Appointment with Wrench
When you call us, we will need to know what's wrong with your respective car or truck. We will use this information to determine the parts and services you will need so we can calculate your quote. If you don't know what's wrong, we offer diagnostic services. For that we would send a mechanic to take a look at your vehicle. After you have received our auto repair quote, you will choose when and where you want the service to occur. We will take your request and match you up with one of our local mobile mechanics. For the appointment, all you need to do is give the car keys to our mechanic. At that point you will be able to stay with them and as questions or you can leave and spend your time more wisely. When your car's ready to hit the road again, we will send you a text. Then our mechanic will clean up the area and return the car keys. Let us show you how convenient auto repairs can really be and book an appointment with us today!
What to Expect From a Service Appointment
You can be much more productive using mobile mechanics, as they will come to you for your service appointment. You will not need to get a ride home or wait around at the shop while your car is being serviced. Since we rely on customer reviews and referrals to grow our business, your mobile mechanic is highly motivated to provide excellent service. We want you to call us again and again, so we will do everything in our power to make the repair process easy and painless. Remember that we will come to the place you designate to work on your car. Even if your vehicle is not running, you will not have to pay for towing costs to get your car to the shop for repairs. Visit our site to see a mobile mechanic in action performing a routine service at an office location.
---
---
---
Auto Repairs for Popular Vehicles