Get Auto Repairs in Norridge, Illinois From Our Mobile Mechanics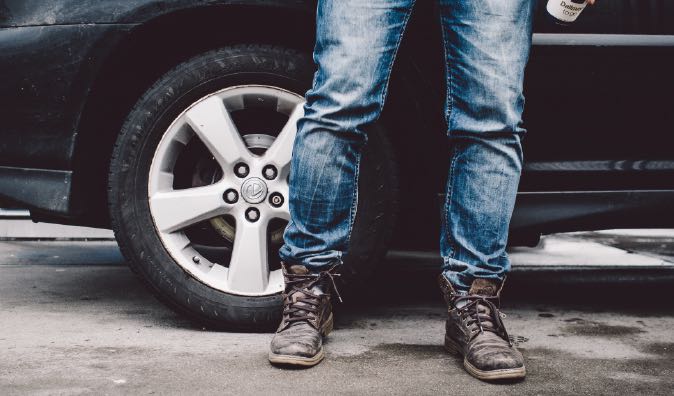 Top Mobile Mechanics in Norridge, IL
If you are in need of a quick and convenient auto repair or maintenance service, Wrench's mobile mechanics can perform your service anywhere you find convenient from your home to your office in Norridge, Illinois. With us, you will forget all about going to the shop because we will bring everything you'd get at the shop right to your own front door. We offer a huge range of services from brake repairs to oil changes. If you give us a call, we will be able to provide you with our affordable and transparent auto repair quote upfront. So let's set up an appointment today and get your cars and trucks back to their prime condition so you won't need to miss out on your plans.
Why Choose a Mobile Mechanic
If you are too busy to spend a whole day waiting at the auto repair shop, then a mobile mechanic would be a great option for you. Eliminate the shop and hire one of Wrench's experienced mobile mechanics. We can ensure that our customers will receive the best experience and the highest quality repairs when they hire a Wrench mobile mechanic because of our long hiring process with multiple background checks. The same high quality parts and experienced professionals will be delivered right to your door so you can spend your time doing what you love. Our mobile mechanics will not only save you time, but we will save you money and stress as well. There will be no need to hire a tow truck or pay those unnecessary expenses. So next time you find yourself in need of an auto repair whether it be an emergency or maintenance service, give Wrench a call!
How to Schedule an Appointment with Wrench
When you contact us to book an appointment, we will ask for you to give us a description of the problem. If you don't know what is wrong with your vehicle, we can set up a diagnostic visit so our mechanic can come out and take a look. Once we know what services and parts you will be needing, we will be able to offer our auto repair quote. Then you'll get to choose a date and location for your service. Our mechanics will arrive to your location on-time and equipped to handle anything. All you will need to do is give the keys to your car to our mechanics so they can begin their work. Then you will be able to spend the rest of the time however you please. Your car will be in expert hands. When the service has been finished, we will let you know via text message. Then our mechanic will make sure the area is all clean and return your keys. So book an appointment with us today and you'll be back in your car before you know it.
What to Expect From a Service Appointment
From mechanical brake repair, to diagnosing advanced computer controlled Anti-lock Braking Systems (ABS), Wrench has you covered. We can choose from a wide range of performance parts to fit your car's needs. We provide proper diagnosis and repair of all charging and starting system problems. We have the training and tools to repair your GMC, Chevy, Ford, or Dodge diesel engine. We provide diagnosis and repair of all electrical and electronic controls of all vehicle systems in Illinois. We provide all maintenance repairs to keep your vehicle's factory warranty intact. Whether its fluid replacement, injector cleaning, Timing Belt replacement, or computer reprogramming, we have got you covered with our transparent costs and services.
---
---
---
Auto Repairs for Popular Vehicles