Get Auto Repairs in North Richland Hills, Texas From Our Mobile Mechanics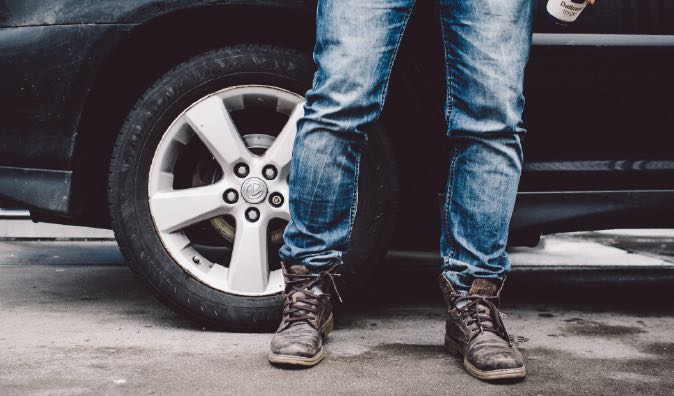 Top Mobile Mechanics in North Richland Hills, TX
When you need your next auto repair service for your car or truck, whether it be an emergency or a routine maintenance service, give Wrench a call and book an appointment with one of our incredibly skilled mobile mechanics in North Richland Hills, Texas and surrounding Tarrant County. We will bring the shop to your location so you don't have to waste you time and money. While we perform one of our many services on your vehicle, you can spend your time doing what matters most to you. When you reach out to us, we will be able to offer you our affordable auto repair quote that has absolutely no hidden fees. We will stand by our quote so you will know exactly what to expect to pay us. Get in touch with us today and we will get you back on the road before you know it.
Why Choose a Mobile Mechanic
Wrench's services are timely and professional, and we are one of the only garages in the area to have digitized many of our services by using tablets to process and document our work as opposed to traditional paper documents. In fact, much of our booking system operates digitally, making us appealing to vehicle owners for younger and more tech-savvy generations. Whatever your background happens to be, we are able to get your vehicle up and running in no time!
How to Schedule an Appointment with Wrench
Scheduling appointments with Wrench is super simple, you can get in contact with us online or through a quick phone call. If you'd like to contact us online, all you have to do is go to wrench.com and click on the tab in the header titled Get a Quote and fill out the following form. We will need to know what is wrong with your car as well as some additional information such as the year, make, and model. Once we have all of that information, we will be able to calculate your auto repair quote. When you receive our quote, you'll know exactly what we expect you to pay. We will stand by your quote and won't make you pay anymore that what we quote you. You will be able to choose a date and place for your service so we can ensure that it will be the most convenient for you.
What to Expect From a Service Appointment
We work with both fleets and individual customers. Many of our customers are companies with small-to-medium-sized fleets, meaning that we have the resources at our disposal to be able to service a large number of vehicles. When working with fleets, we can schedule maintenance services in advance, keeping their vehicles in top working order and minimizing downtime in their businesses. Our convenient status tracker system allows fleet managers and individuals alike to track the progress of our repairs and maintenance via pictures, videos, SMS, and email messages. This allows our customers to plan their schedules around our work, making their lives a little more convenient while they are without their vehicle. So contact us today and you'll be cruising before you know it.
---
---
---
Auto Repairs for Popular Vehicles