Get Auto Repairs in Oak Lawn, Illinois From Our Mobile Mechanics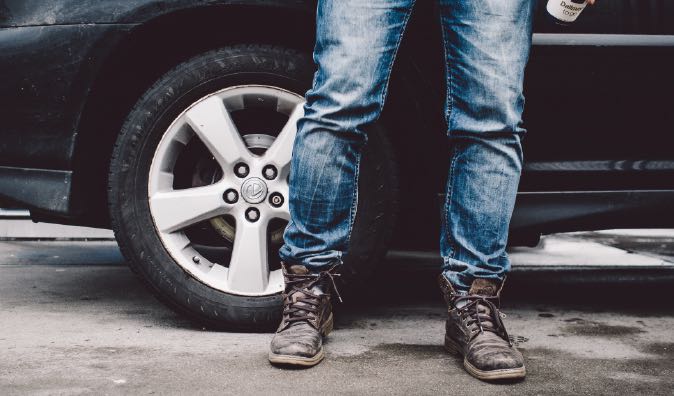 Top Mobile Mechanics in Oak Lawn, IL
Car owners in Oak Lawn, Illinois and the rest of Cook County can receive the most convenient auto repair from Wrench's highly skilled mobile mechanics. We will perform all of our many services at any location of your choosing. While we service your vehicle, you could use your time to get work done or even just relax a little. You can book an appointment with our mobile mechanics today and we will give you our affordable auto repair quote upfront. When you hire a mobile mechanic from Wrench, you'll be able to drive over to Cooper's Hawk Winery and Restaurant in no time.
Why Choose a Mobile Mechanic
Wrench's mobile mechanics will save you time, money, and stress. Since our services can be done at any location you choose, you won't have to go through the stressful process of finding a tow truck to get your broken down vehicle to the shop or pay those avoidable fees. Another benefit of hiring one of our mobile mechanics is that you will be able to use your time any way you want. Some of our customers have us come to their home so they can finish up some chore or even just relax while other prefer having us come to their office so they can get some work done. At Wrench, we carefully select each mechanic in our intensive hiring process that includes multiple background checks. Let us show you how convenience meets auto repairs by setting up an appointment today!
How to Schedule an Appointment with Wrench
To get an appointment, you will have the option of giving us a quick phone call or filling out the survey we feature on our website. Before you can pick a date and time, we will need to know a little bit about the vehicle you wish to receive our services. You will need to tell us the year, make, and model of your vehicle as well as the problems you have been experiencing. If you don't know what isn't working properly, we can send a mechanic out to your location to complete a diagnostic appointment. Once we have all the information we need, we will calculate your auto repair quote. Then you will be able to choose a date and location for your service appointment. So give us a call today and you won't have to deal with the auto shop ever again!
What to Expect From a Service Appointment
The only thing you will have to do during your appointment is be able to give your keys to our mechanic so they can begin working. After that, you will be free to do whatever you want. Some of our customers like to stay and watch our mechanic while getting all their auto repair questions answered, and others would rather leave and spend their precious time elsewhere. No matter how you choose to spend your time, your vehicle will be in very good hands because Wrench's mobile mechanics will treat your car with the same respect as their own. When your vehicle is ready to hit the highway once again, we will send you a text to let you know. Our mechanic will then return your keys and you'll be able to go for a little ride. So book an appointment with Wrench today!
---
---
---
Auto Repairs for Popular Vehicles