Get Auto Repairs in Oak Park, Illinois From Our Mobile Mechanics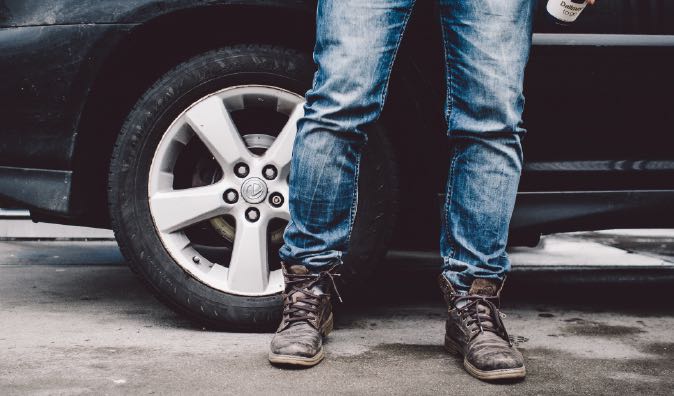 Top Mobile Mechanics in Oak Park, IL
As an certified solution for unexpected auto issues, you can expect only the best from the Wrench team. Our skilled mechanics have the diagnostic tools and experience to solve your particular car problem for good in Oak Park, Illinois. We specialize in an array of automotive services including, but not limited to, check engine light diagnostics, timing belt replacement, routine brake service, and more. In fact, every auto repair and maintenance service is backed by our leading 12 month/12,000 mile warranty. We pride ourselves on going above and beyond to provide you the best service possible, including only high quality parts. When you call to hire one of Wrench's mobile mechanics, it's not just about today's repair or maintenance, but it's about the overall life of your vehicle. We will explore your vehicle's complete history and create maintenance schedules to keep your vehicle running for as long as possible.
Why Choose a Mobile Mechanic
When that check engine light comes on, it's hard not to feel annoyed or even worried. We know how you feel, and we are here to help! At Wrench, we offer a thorough engine performance check, as well as engine repair and engine replacement services. We do our best to save you money and time with Wrench's repair services like drivability diagnostics and fuel injection repair and service. Our skilled professionals got into this business because they love vehicles: they want your car to be running like new and our engine auto services will make it happen.
How to Schedule an Appointment with Wrench
Booking an appointment with Wrench is as easy as calling us and giving us an address where your car is located, either at your home or office. We will come to you. Our expert mobile mechanic will work on your car in your driveway or the parking lot at work, preventing you from having to find time to get the vehicle to a shop. Whether it's just a simple repair or something complex, our technician has the tools and know-how to do the job on the spot and do it right the first time.
What to Expect From a Service Appointment
In response to a phone call from you, a Wrench mobile mechanic will come to wherever your car is. On arrival, the Wrench mechanic will make a clear diagnosis of what needs fixing, so you can get back on the road. A Wrench mechanic can come to you in a parking lot or even to your home. Our specialist will take their time and meticulously analyse and strange sounds or behaviour coming from your car. When you call us, a member of the Wrench team gathers all your information, including a description of the problem and your location, and we make sure you get exactly the help you need.
---
---
---
Auto Repairs for Popular Vehicles