Get Auto Repairs in Ocean Beach, California From Our Mobile Mechanics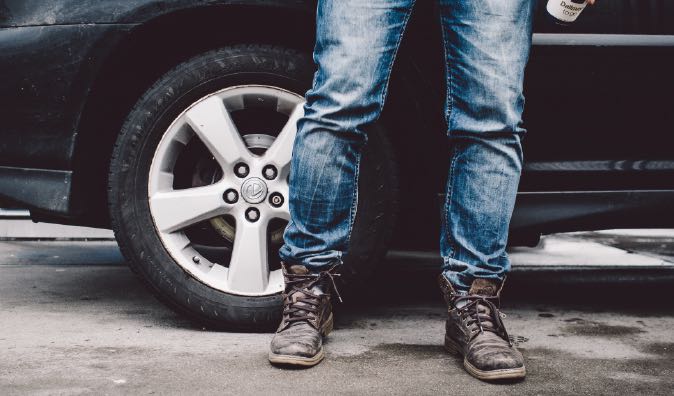 Top mobile mechanics in Ocean Beach, California
Wrench is a team of dedicated mobile mechanics that serve Ocean Beach, California and the surrounding San Diego County area. Cut out the extra errand that comes along with your average mechanical or auto repair appointment, and book a mobile mechanic to save you the hassle of a trip to the shop. Wrench will provide professional-level repairs at your home or office, and will provide you with a fair auto repair quote while you sit comfortably at home. Wrench expert mobile mechanics can and will provide service to any make and model in Ocean Beach. Once we quote and fix your vehicle, you will be able to enjoy a cruise around sunny Ocean Beach. Take a ride over to the San Diego Automotive Museum to get inspired or check out the Race Legal Track in Chula Vista, CA, a quick 30 min drive from Ocean Beach.
Why choose a mobile mechanic?
Wrench is quickly becoming the choice mechanical service in Ocean Beach because we bring the tools and expertise right to your home or office. We seek out the best mechanics in the area to ensure you are taken care of by the most talented professionals that Ocean Beach has to offer. Our mechanics are skilled in all types of services and repairs for your vehicle. No more constant trips back and forth between the mechanics and your home. Let us take care of anything your car needs, from the smallest of jobs to the largest, we will make auto repair troubles a thing of the past. Our service here at Wrench is perfect for vehicles that cannot be driven to the shop or would need to be towed. Even if your car is operable, let us come to you and provide you with the most convenient auto repair service around.
What to expect from a Wrench Sh2rvice Appointment
From maintenance services to serious auto repair jobs, our services are totally customizable to fit your exact needs. When you give us a call, we are happy to help you with any specific requests. If you don't know the exact problem, we can schedule a pain-free diagnostic appointment to figure out your vehicle's exact problem. Our mechanics will arrive at your home or office and examine your car thoroughly. We will then work diligently on your vehicle until the vehicle is working properly and you are satisfied with our work.
Wrench Maintenance and Auto Repair Services
If you reside in Ocean Beach or the San Diego County area, Wrench could be your next best decision involving your vehicle. We provide the full gamut of automotive services from heating & cooling to transmission & brakes. With maintenance as minor as an oil change or as complicated as motor issues, we will have your back and get you on the road quickly at an affordable rate.
Before cruising down Sunset Cliffs Blvd in sunny Ocean Beach, call Wrench for a quick and easy tune-up or for some routine maintenance. Wrench wants to ensure your vehicle stays running properly and has longevity. To make an appointment with us, give us a call or visit our website today.
---
---
---
Auto Repairs for Popular Vehicles