Get Auto Repairs in Odessa, Texas From Our Mobile Mechanics
Coming Soon To Odessa, Texas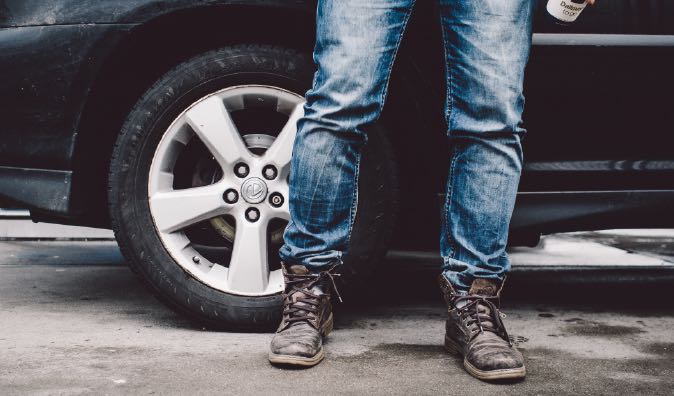 Top Mobile Mechanics in Odessa, TX
Wrench is determined to provide the highest quality mobile mechanic service to all residents of Odessa, Texas coupled with a thoughtfulness and care that is sometimes lacking in other companies. Wrench is pleased to provide Ector and Midland counties vehicle owners with services that include brake service, oil changes, and transmission diagnostics, as well as troubleshooting on heating and cooling issues in your vehicle. Affordable prices and efficient, prompt services make Wrench a shining alternative to traditional car repair options. Make sure to book an appointment with Wrench to get back on the road swiftly!
Why Choose a Mobile Mechanic
At Wrench we strive to provide the best levels of service to all our customers ensuring they enjoy a safe and pleasant driving experience. We offer an extensive range of car repair services for cars of all makes and models all under one roof. We specialise in car services including wheel alignment service, car body repair, engine repair, denting and painting, brake repair, car grooming, roadside assistance, and much more. Our highly professional and trained mechanics use the best quality products combined with latest techniques for all car repair services at your preferred time and place.
How to Schedule an Appointment with Wrench
Periodic maintenance, as per schedule suggested by the manufacturer, is necessary for ensuring smooth running of your car, thus providing complete peace of mind to the car owner. Our team of highly trained technicians. To book an appointment, you can contact us via the form featured on our website or phone call. We will ask what the problem is with your vehicle, but if you don't know, we can set up a diagnostic appointment right away. For that appointment, we'll send a mobile mechanic to come out and take a look at your car. When they identify the problem, we will calculate your auto repair quote based on the parts and services you need. Before you are asked to choose the date and location, we will give you a time estimate and you'll know how much it will cost. Then, in order to guarantee convenience, you will get to pick when and where you would like your service appointment. At that point, we'll match you up with a mobile mechanic in your area. They will show up on-time and prepared to handle anything. After you give your keys to our mechanic, you will be free to stay or go elsewhere. Our mechanic will take very good care of your car and treat it with the same respect as they would with their own. When the service is finished, our mechanic will clean up the area and return your keys. Hire a mobile mechanic from Wrench and you'll be back on the road in your car in no time.
What to Expect From a Service Appointment
Choosing a mobile mechanic means freeing up your time and energy by having a professional come to you. And, if your car is not running, this means not having to worry about the cost of towing, or having to wait for a tow truck. All of our experienced mobile mechanics have the know-how and experience to perform any service Wrench offers, and most problems can be fixed at your location. We bring the tools and expertise to get the job done efficiently and effectively the first time.
---
---
---
Auto Repairs for Popular Vehicles