Get Auto Repairs in O'Fallon, Missouri From Our Mobile Mechanics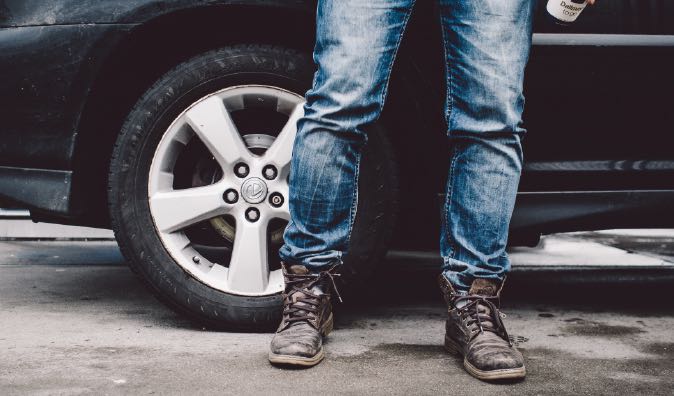 Top Mobile Mechanics in O'Fallon, MO
Wrench is the best-in-class auto repair and maintenance services that does it all in O'Fallon, Missouri and surrounding St. Charles County. If you're experiencing a problem with your car or truck, you may be feeling stressed, as most repairs have a reputation for being complex and expensive to fix. Don't panic when your electrical repair involves blown fuses, battery issues, spark plug wires, or faulty switches, our expert mobile mechanics can probably get you back on the road for less than you think. Our technicians are auto repair and maintenance experts that can solve any problem that your car have. So book an appointment with us today!
Why Choose a Mobile Mechanic
A car is driven by kinetic energy. In order to stop that energy, and ultimately stop your vehicle, a force of friction must be applied. That's where your brakes come in. When you step on the brake pedal, a lever pushes a piston into the master cylinder. The master cylinder is filled with brake fluid, which is then forced through the piston into the brake pads. The brake pads press a metal disc connected to the tire, which is called a rotor and that friction stops the wheel from turning. When you need car repair and maintenance from the experts, turn to Wrench for the most convenient services you've ever had.
How to Schedule an Appointment with Wrench
To book one of our mobile mechanics, you have two options. You can both call our super friendly team and explain the problem or you can fill out the survey we have on our website. If you don't know what is wrong with your vehicle, then we will set up a diagnostic appointment first. This way our mechanic can assess the situation and let you know what you really need. With that information, we will create your auto repair quote and you'll be able to choose when and where you would like this service to occur. At that point, we will pair you up with a qualified mobile mechanic in Missouri. They will arrive to the location on-time and completely prepared with all the tools and knowledge in order to get the service done as efficiently as possible.
What to Expect From a Service Appointment
All you will need to do for us is give your keys to our mechanic so they can begin working. Then you'll be able to stay or go. If you leave, you can be confident in our mechanic's abilities and take comfort in knowing that we treat our customers' cars as if they were our own. After the service has been completed, we will let you know by text. Then our mechanic will clean the area and return your keys. So hire a Wrench mobile mechanic today and your vehicle will be back on the road in no time.
Wrench Comes to Your Neighborhood
---
---
---
Auto Repairs for Popular Vehicles