Get Auto Repairs in Ogden, Utah From Our Mobile Mechanics
Coming Soon To Ogden, Utah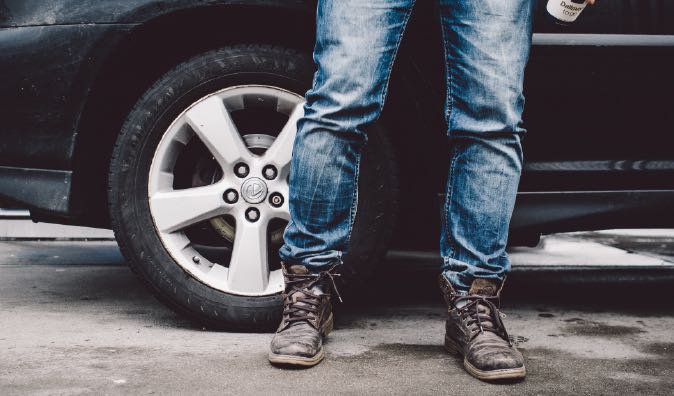 Top Mobile Mechanics in Ogden, UT
Wrench is a mobile mechanic solution that serves Ogden, Utah as well as Weber County. When you book a mobile mechanic, you don't have to worry about getting your broken-down vehicle to the shop or paying for a tow truck, because Wrench's professional mechanics will come to you. Whether you need auto repair in your own driveway or at the parking lot at work, the mechanic gets the work done wherever you are so you can get back on the road. When you call for an auto repair quote, you can feel safe knowing that what Wrench offers as a quote is what you actually pay, since there are no hidden fees.
Why Choose a Mobile Mechanic
The battery supplies electric energy which powers the ignition system, the starter motor, and the lights of an automotive. If you need to jump-start your vehicle in the morning, your battery could be failing. When a battery starts deteriorating, it can either be replaced or repaired - this will depend on the severity of the damage. If you are having issues with your car battery, contact Wrench mobile mechanic. We provide a convenient battery testing and replacement service to get you back on the road.
How to Schedule an Appointment with Wrench
When you contact us to set up a service appointment, Wrench can provide you with an auto repair quote or cost estimate for the services you need. If you don't know what's wrong with your vehicle, we can set up a diagnostics appointment. Our mobile mechanics will find out the problem, and Wrench can then provide you with a quote for the needed repairs. Upon your approval of the quoted price, our mobile mechanics will arrive with what's needed to repair your vehicle in Utah. We can assure you that we will give you the highest quality repair with the most affordable price.
What to Expect From a Service Appointment
Our team knows that your time important, but your budget is important as well. Our team works hard to find the best solution at a reasonable rate. We are family, child, and pet friendly and offer most convenient mobile mechanic services. Explore our website and see why Wrench mobile mechanic should be your dealership alternative for auto maintenance and repair.
---
---
---
Auto Repairs for Popular Vehicles