Get Auto Repairs in Oklahoma City, Oklahoma From Our Mobile Mechanics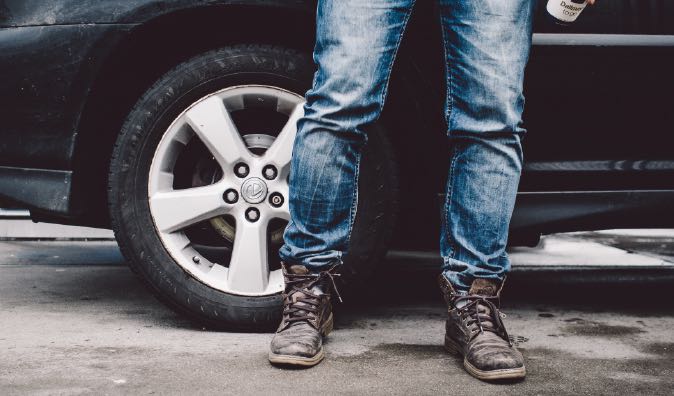 Top Mobile Mechanics in Oklahoma City, OK
The dedicated auto repair professionals at Wrench strive to provide you with exceptional mobile mechanic services in Oklahoma City and in the surrounding Counties. You won't need to worry about getting your car towed to the mechanic's shop when you schedule an auto repair appointment with Wrench. We will send a highly trained mechanic to evaluate your car at your home or office, or anywhere else in between. Wrench will provide a competitive and cost effective auto repair quote. Wrench is proud to serve Oklahoma City with our mobile mechanic and auto repair services. With our Oklahoma City mobile mechanics services, you'll be able to spend family time admiring exhibits at Oklahoma City National Memorial Museum or enjoying nature's beauty with the family at Myriad Botanical Gardens instead of a waiting room at the car repair shop.
Why Choose a Mobile Mechanic
Customers in Oklahoma City choose Wrench's mobile mechanics for their auto repair because our mobile mechanics are experts in the field. These mobile mechanic professionals are vetted and trained to deliver a comprehensive spectrum of auto repairs. If you're unsure of your car's issue, a Wrench mobile mechanic will arrive at your location to perform a diagnostic test to find the problem. Our mobile mechanics are prepared with the appropriate tools to get the job done in a timely fashion.
How to Schedule an Appointment with Wrench
Our highly experienced mobile mechanics bring the auto repair shop to you. Whether you're at your home or your place of business, you can relax in comfort while our mobile mechanics get to work on your vehicle as if it were their own. Our mobile mechanics are trained in all areas of expertise from a simple oil change or battery replacement to more complex issues with your engine or transmission. Our friendly mechanics aren't satisfied until you're satisfied with auto repair services. Call us now to get excellent auto service at your doorway at your convenience.
What to Expect From a Service Appointment
At Wrench, we know how important it is to trust those around you in Oklahoma City. A trustworthy mobile mechanic service means you don't have to pay to have your car towed to the shop or worry about how you're getting home from the office, because we repair your vehicle while you conduct your business in Oklahoma City. By being experienced mobile mechanics, it is likely mechanics have worked on a range of vehicles. This means they know how long it will take for them to complete the job, and as a result, they will be able to give you an accurate written quote.
Wrench Comes to Your Neighborhood
---
---
---
Auto Repairs for Popular Vehicles