Get Auto Repairs in Olathe, Kansas From Our Mobile Mechanics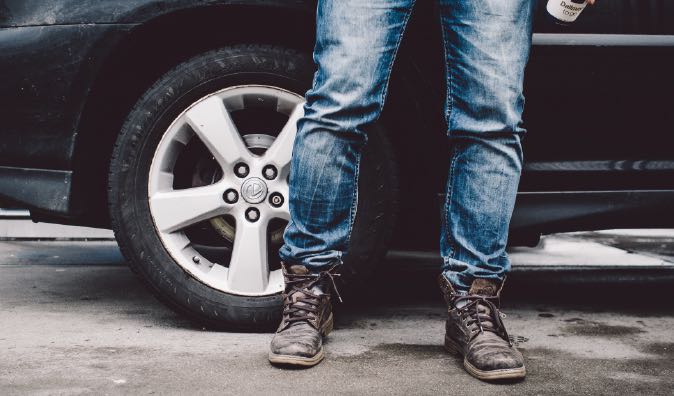 Top Mobile Mechanics in Olathe, KS
If you live in Olathe, Kansas or anywhere else in Johnson County, Wrench's mobile mechanics can satisfy all of your vehicles auto repair needs. Our mobile mechanics are easy to book an appointment with, just give us a call or fill out our short survey on our website. We will give you our affordable auto repair quote that has absolutely no hidden fees. We will stand by our transparency so you will know exactly what you'll be paying us. With us, your auto repair experiences will be quick and convenient. Before you know it, you'll be back on the road so you can enjoy your day wherever you please. For your next oil change services, hire one of our mobile mechanics and you won't have to go to the shop ever again.
Why Choose a Mobile Mechanic
Why not? In this day of mobility, technology, and convenience, why not car maintenance as well? How many hours have you spent sitting at the repair shop, waiting for an oil change or a tune up? Even worse, how many times have you had to bum a ride from a colleague because your car is in the shop? Need routine maintenance done? Let us come to you. You're at work you say? That's fine too, we'll change your oil right in the parking place while you work. Come out at quitting time and it's all done, leaving you more time for whatever that so important for you. Do our mechanics know what they're doing? YES! All our mechanics must be trained to work on a variety of makes and models to handle situations as they arise.
How to Schedule an Appointment with Wrench
When you call us or reach us via website or an app, we give you a repair quote. You give us the address of your home or office, and once we have the quote ready, we send it to you. When you give us the approval, our mobile mechanics get started on the repair. Your appointment takes place entirely on location, in your driveway or even at your parking space at work. Wrench mobile mechanics can take care of minor repairs and maintenance for your vehicle, and they can repair more advanced problems with your engine or transmission.
What to Expect From a Service Appointment
On top of providing quality service, Wrench is committed to cost transparency. We offer fixed quotes for all jobs as well as instant quotes for many services for your auto repair. We deliver auto repair estimates before we get to work. Exact costs will vary based on your car's needs, please explore more of our average costs on our website. After our service is complete, we will process the billing and send you a service report. Our limited warranty covers you for 12 months or 12,000 miles after your service is performed.
---
---
---
Auto Repairs for Popular Vehicles