Get Auto Repairs in Olympia, Washington From Our Mobile Mechanics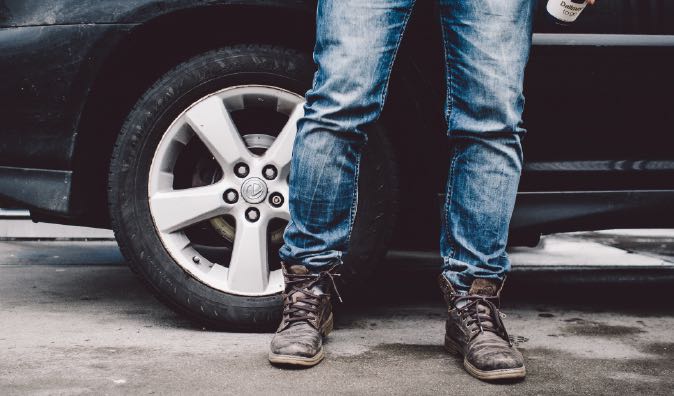 Top Mobile Mechanics in Olympia, WA
Wrench can connect you with mobile mechanics in Olympia, WA in Thurston County if you're having trouble getting your car up and running. Just pick up your phone when you need to book mobile mechanic help, and we'll fetch you an auto repair quote in a flash. Professional mobile auto techs can get your car back on the road just in time for you to visit the Nisqually Red Wine Casino or the 5th Annual Irish Classic Car Show at O'Blarneys Irish Pub. These skilled auto experts can help if you rely on your car for work, too. You can call for any type of work under the sun. You can ask for help with major system components, brakes, or even small jobs like oil changes and filter replacements. We're here to help get you connected, so don't hesitate to reach out to us.
Why Choose a Mobile Mechanic?
A mobile mechanic can help ease the burden of tow costs and possible dangers. You won't have to do anything to get your car to the auto repair person. That person will come to you. Another great reason to choose a mobile mechanic is that the experience allows you to meet the person who is working on your car and see everything that person does. There are no secrets or hidden costs. You see everything clearly, and you can thus develop a sense of trust.
What to Expect From a Service Appointment
You can expect your encounter with Wrench to be pleasing and hassle-free. Step one is reaching out to us by phone and letting us know whether you need a maintenance task or an auto repair job. If you're not quite sure what's wrong with your car, we'll arrange a diagnostic meeting during which the mechanic will perform a series of tests to pinpoint the problem for you. Once your mechanic diagnoses the issue, Wrench can quote a price, and soon someone can start working on your vehicle. The mechanic will perform a high-quality, quick, and efficient service for you in a heartbeat.
Wrench Car Repair Service in Olympia, WA
You can contact us if you live anywhere near Olympia, WA or Thurston County. We provide care for a wide range of issues. We also specialize in preventative services, as the scope of car repairs doesn't just include helping when problems arise. Use us as your mobile maintenance service, testing company, and full-service, at-your-front-door repair shop. Getting your car fixed has never been this easy. To schedule an appointment, you can stop by our website or contact us by phone. Let us know when it would be convenient to have our car repair specialist come out and assist you. We'll provide you with an affordable Olympia car repair quote, and then you can decide whether you want to proceed. Dial our number, and we'll start getting your gears turning today.
As seen on www.seattlesmobilemechanic.com.
---
---
---
Auto Repairs for Popular Vehicles