Get Auto Repairs in Omaha, Nebraska From Our Mobile Mechanics
Coming Soon To Omaha, Nebraska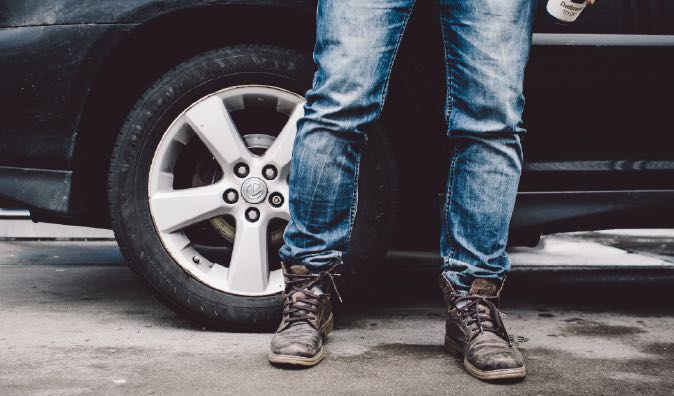 Top Mobile Mechanics in Omaha, NE
Need a mobile mechanic? Wrench mobile mechanics are here to get you back on the road fast! The fact that we are mobile means that we can save you money by bringing our services to you so you can avoid those unnecessary towing charges, and you don't have to wait in the waiting room for hours and hours! Wrench mobile mechanics have seen and fixed it all when it comes to car or truck maintenance, and we're ready to tackle your vehicle's needs anywhere in Omaha, Nebraska or Douglas County with a quick, simple phone call. Whether your schedule involves working, family time, or hitting up happy hour at the Spirit of Nebraska's Wilderness, we feel that worrying about your car repairs shouldn't be on your list when there's Henry Doorly Zoo and Aquarium to explore in Nebraska.
Why Choose a Mobile Mechanic
Our mobile mechanics typically do general repair and maintenance in any safe location where your car is parked. A well-tuned engine will help keep a vehicle operating at maximum performance levels, which is why routine maintenance appointments with Wrench is so important for you and your car. We're proud to say that our mobile car repair service offers one of the best deals in and around the city. In fact, our mobile mechanics are often less expensive than the more traditional auto repair shops in Omaha, Nebraska.
How to Schedule an Appointment with Wrench
Your hassle-free repair experience begins the moment you choose Wrench's mobile mechanic services in Omaha, Nebraska. Our friendly and courteous team will help you select the most convenient time for your car or truck service. We understand the value of serving and satisfying our customers on time. There is no "one size fits all" answer. Every car has a unique maintenance schedule based on factors such as year, make and model and existing condition. Wrench's certified technicians can assess your vehicle with precision and accuracy to draw up a maintenance plan specifically for you.
What to Expect From a Service Appointment
With Wrench, you can expect prompt professionalism and the expertise to fix your vehicle quickly, no matter where it's parked in Omaha, Nebraska. When you call our dedicated customer service team, we'll discuss your service needs and provide you with an auto repair quote immediately. Not sure what type of service your car needs? We also offer diagnostic appointments at your location to assess your vehicle problems. Once we're on the job, you can kick back, relax, and stop worrying about your car. Our customized mobile repair service has it handled. If you need help with your car or truck in Omaha, Nebraska contact us at Wrench for convenient mobile mechanic and auto repair services.
---
---
---
Auto Repairs for Popular Vehicles