Get Auto Repairs in Ontario, California From Our Mobile Mechanics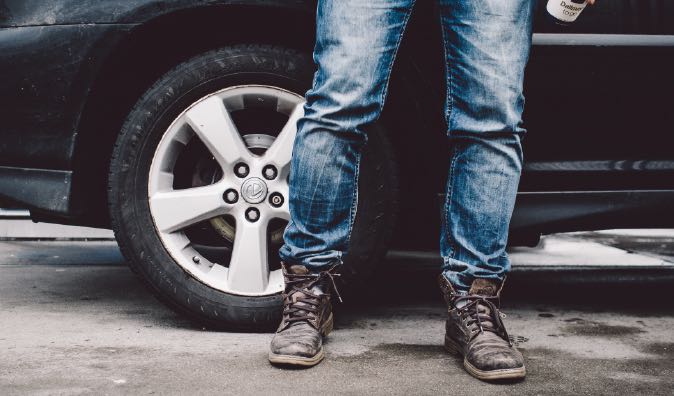 Top Mobile Mechanics in Ontario, CA
Why spend your time waiting in Ontario or San Bernardino County, California for a mechanic to fix your car when the mobile mechanics at Wrench can come to you? Wrench is a mobile mechanic service that can perform regular maintenance or auto repairs while you relax at home or are at work. Forget about spending hours at the mechanic's shop or even having to have your vehicle towed. With Wrench, the mechanic makes house calls. The professional mobile mechanics perform auto repair services right in your driveway or while your vehicle is parked at work. Getting a mechanic to service your vehicle is easy. Simply call or visit the Wrench website to book your mobile mechanic. Once you select the services you need, you will receive an up-front auto repair quote and all of the information necessary to keep your car running like it should. Wrench's professional auto mechanics can service any type of vehicle so there's no trying to find a mechanic that specializes in the make and model you drive. Once repairs are finished, you can visit the Route 66 Cruisin' Reunion or watch the races at the Auto Club Speedway, knowing your vehicle has been properly serviced by a professional.
Why Choose a Mobile Mechanic?
It's easy to see why many residents of Ontario choose Wrench mobile mechanics. Instead of planning your day around getting your car fixed, why not have a mechanic come to you at a time that is most convenient to you? Wrench's mobile mechanics bring all tools and equipment necessary for the selected repair. All of our auto repair specialists are screened to ensure that no matter what the repair, they have the experience and know how to get the job done. No more waiting in line when most repairs can be done in your driveway.
What to Expect from a Service Appointment
When you know you need a routine service or if your car isn't running like it should, either call or visit the Wrench website to select the service you require. If you aren't sure what is wrong, you can select a diagnostic appointment where a Wrench professional will come out and look at your vehicle, pinpoint the problem, and give you a car repair quote. All services are done professionally and efficiently, without disruption to your schedule. Best of all, your vehicle is treated like one of our own.
Wrench Maintenance and Auto Repair Services
The next time you need a mechanic in Ontario, call the Wrench mobile mechanics for all of your car repair needs. Wrench offers a full range of maintenance and repair services such as oil changes, brakes, transmission and engine repairs, electronics, heating and cooling repairs and more at an affordable price. No matter the size of the job, Wrench can help you get back on the road again.
Next time you need an oil change and cringe about how much time you will spend sitting at the repair shop, think about how much time you can save with Wrench's mobile mechanics. Call or visit our website today.
---
---
---
Auto Repairs for Popular Vehicles