Get Auto Repairs in Orange, California From Our Mobile Mechanics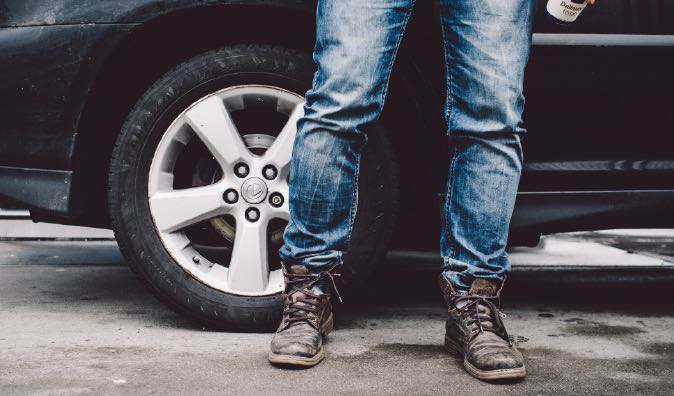 Top Mobile Mechanics in Orange, CA
At Wrench, we pride ourselves in being your genuinely honest auto repair solution while maintaining absolute quality in repairs and services at the best value in Orange, California. In fact, we have built the business on that very philosophy and our local reputation speaks for itself. We offer the best mobile mechanic services near you. We have master mobile mechanics who are quality certified with today's latest automotive technology and are equipped to handle most repairs on domestic vehicles at your preferred references, be it at your suitable location, time or both. We come to you with well-equipped tools and expertise to provide you our top notch services.
Why Choose a Mobile Mechanic
Our mobile mechanics bring a new level of convenience to auto repairs. Now you are able to receive auto repairs wherever you need them. This will not only save you time, but it will save you stress and money as well. You won't need to sit all day in the car shop because we will bring the shop to you. Also, you won't need to hire a tow truck to transport your broken down car to the shop. This means you won't have to pay any towing since we let you stay right where you are. At Wrench, our mechanics are especially experienced. We only hire the highest quality mechanics so we can ensure that our customers will be receiving the best possible service. Our goal is to get your car running at its peak performance as soon as possible and make sure it stays same in long run.
How to Schedule an Appointment with Wrench
When you contact us for auto repair services from Wrench, all you have to do is tell us the type of services you need or explain what's happening with your vehicle. In many cases, especially for routine maintenance, we can provide you with an auto repair quote right away. If you aren't certain what's wrong with your car—no problem! We'll send out a diagnostics pro to determine what repairs your vehicle needs. Wrench mobile mechanics will always provide you with an upfront auto repair quote before we repair your car. You can also expect our friendly mechanics to leave you with a service guarantee because Wrench stands behind its quality workmanship.
What to Expect From a Service Appointment
People in Orange, CA, tell our mobile mechanics all the time how much they love our on-the-go auto repair service. No need to drag the kids to the shop or miss the big game on TV. We send our mobile mechanics to your home to provide the auto repairs you need. Each of our technicians is certified and has the experience customer's demand. Knowledgeable and efficient, our mobile mechanics will treat your vehicle with the same care they treat their own. Our skilled mechanics perform most repair jobs at your home or business. As a full-service auto repair company, we believe in making the repair process as easy as possible for our California customers. After you've experienced our convenient mobile service, you'll understand why Wrench has become a leader in auto repair throughout California. Our auto repair quote is affordable and transparent. To get yours, give us a call today!
---
---
---
Auto Repairs for Popular Vehicles