Get Auto Repairs in Oshkosh, Wisconsin From Our Mobile Mechanics
Coming Soon To Oshkosh, Wisconsin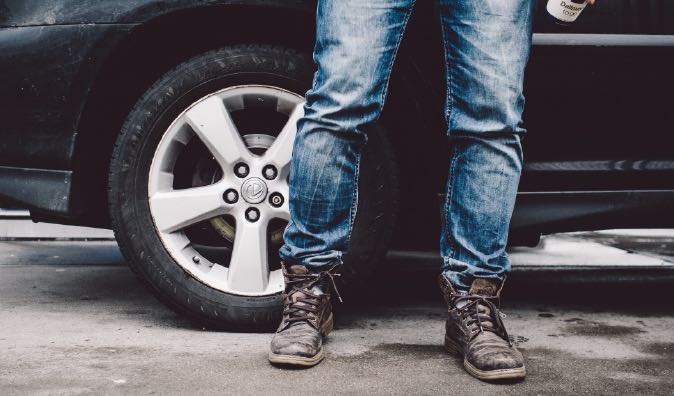 Top Mobile Mechanics in Oshkosh, WI
Looking for an affordable auto solution in Oshkosh, Wisconsin and surrounding Winnebago County? You've come to the right place! Our team of talented technicians are able to change your car-oil quickly and efficiently, using only the highest-quality oil which is best suited to your vehicle's engine. We work on a wide range of vehicles, including trucks and large heavy-duty RVs, so we have the knowledge and tools handy to be able to change your oil effectively and make sure that your vehicle runs in the best condition possible. You can make yourself comfortable in your own home while you wait for your oil change, although the natural speed and efficiency of our mechanics team mean that you shouldn't be waiting too long before you can drive away again!
Why Choose a Mobile Mechanic
There are general mechanics and then there are specialists. We're the later. Our expertise allows us to pinpoint the exact issue with your ride and we waste no time in addressing the same. We offer cost effective and time effective service to our clients. Whatever the damage, you can rest assured that we'll fix anything that comes our way. That's what defines a great automotive service and repair service. We offer a wide range of maintenance services like oil changes, wheel alignments, hydraulic fluid changes, battery changes, and much more. Our expert in house team of mechanics and technicians take charge from the moment you call our facility. Wrench is spanned over a large area to be able to accommodate large number of cars at a time so you don't have to wait longer than necessary for servicing or repairs. It doesn't matter if your car is old or new, parts availability is never an issue with us. We cater to everything automobile, from small wagons to highway trucks.
How to Schedule an Appointment with Wrench
Making a service appointment with Wrench is easy. It usually requires only a single phone call. If you know exactly what type of service your car needs, simply tell us what you need and where your car is and we will give you an upfront quote immediately. We offer a wide range of repair and maintenance services, provided at standardized, consistent prices. If you don't know exactly what type of service you need, we will schedule a diagnostic appointment. After that appointment is complete, Wrench will be able to provide a quote for, and schedule, the service needed. The actual work is always completed efficiently, without any need for you to be present during the work.
What to Expect From a Service Appointment
Located in the beautiful Oshkosh, Wisconsin, Wrench is your friendly local on-site auto solution. Wrench mobile mechanics are trusted by locals and travelers alike. Trust our certified technicians with all of your auto repair needs. We are happy to offer affordable services such as oil changes, engine diagnostics, tire repair and replacement and well as alignments, brakes, suspension, and more. Call us for your car or truck in today and see how we offer more than your average auto shop at your preferred place and time.
---
---
---
Auto Repairs for Popular Vehicles