Get Auto Repairs in Overland Park, Kansas From Our Mobile Mechanics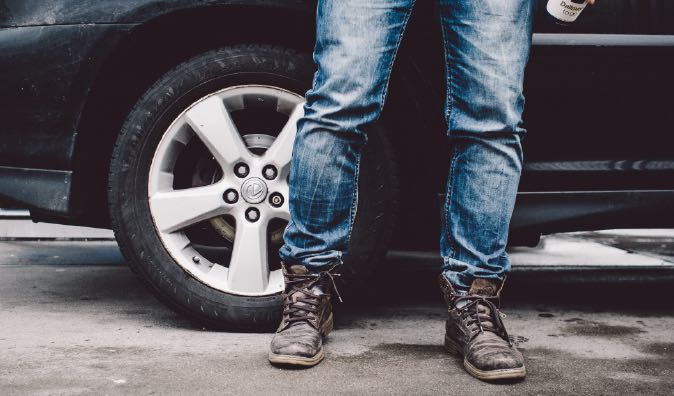 Top Mobile Mechanics in Overland Park, KS
At Wrench, a mobile auto repair company, you will always come first. When you are having car issues in your driveway or you are stranded on the interstate, the last thing you have time for is to wait around for someone who doesn't care about your situation. Wrench mobile mechanics are proud to be the most trusted mobile mechanic Overland Park, Kansas has to offer. Our team of professional auto technicians is always ready to serve you and get your vehicle repaired fast and efficiently in Johnson County.
Why Choose a Mobile Mechanic
Wrench services and repairs cars and trucks of all makes and models. We continually invest to provide our technicians with the latest education, equipment, and tools to guarantee top quality vehicle repair every time you need us. We value continued education, and it's one of the vital components that separates us from all other mobile mechanics. This investment is our promise to you that we bring precision and accuracy to every job our experienced mechanics perform. Ultimately we strive to continue being the mobile mechanic you trust wherever and whenever problems arise in your everyday life around Kansas.
How to Schedule an Appointment with Wrench
We made it super easy to get an appointment. Just a simple call, filling out online form, or get an app which works wonders. Remember that we will come to the place you designate to work on your car. Even if your vehicle is not running, you will not have to pay for towing costs to get your car to the shop for repairs. Visit our site to see a mobile mechanic in action performing a routine service at an office location. Besides avoiding the hassle of waiting for an appointment, using a mobile mechanic speeds up the estimation process. There is no time to waste when your car is parked in the driveway and a Wrench mobile mechanic is servicing your vehicle at your convenience. Contact us today for the best service at affordable prices. Don't stress when you know that we'll be there wherever you are.
What to Expect From a Service Appointment
If you hear a weird noise but have no idea what is wrong with your car or where it's coming from, then don't panic. We have automobile repair experience and will come out and diagnose the problem for you at a small diagnostic fee. If you choose for us to repair your vehicle, then know that you are in honest hands and the diagnostic fee will go toward parts and or labour. We can help when your car or truck will not start, and we are just as reliable for regular repairs and maintenance, such as break light replacements and oil changes. Our rates are lower and our experienced mechanic who will show up at your door with tools in hand, ready to work immediately. There is no extra cost for the convenience because our mobile mechanics have no overhead associated with traditional garages.
---
---
---
Auto Repairs for Popular Vehicles