Get Auto Repairs in Palatine, Illinois From Our Mobile Mechanics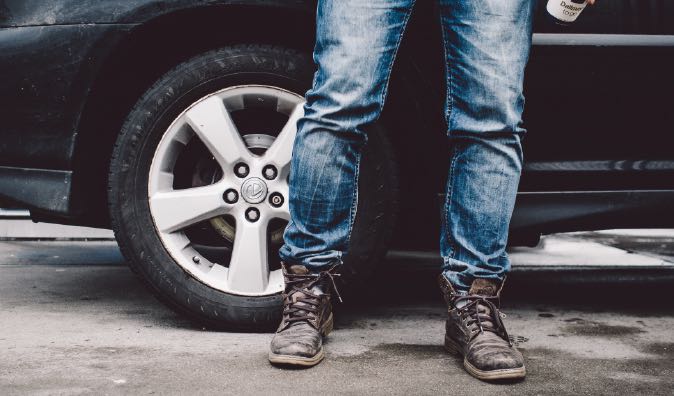 Top Mobile Mechanics in Palatine, IL
At Wrench, you and your confidence are the most important pieces of the puzzle. We provide a wide range of automotive repair services at your convenience in Palatine, Illinois. And remember, we want to keep you in our loyal customer family. It's a fact: regular, quality maintenance extends the life of your vehicle. It also gives you the peace of mind you need. Whether you're looking for the basics like factory scheduled maintenance or 30k/60k/90k/120k mile services, or something more specific like computer diagnostics or safety and emissions inspections, we've got you covered. Brake repair, shocks, struts, suspension, and steering are all part of our standard maintenance auto service. When it comes to maintenance and auto service in Illinois, we are your number one choice.
Why Choose a Mobile Mechanic
A vehicle repair is usually not something for which drivers plan or prepare, so Wrench's mobile mechanic team works to provide you with a hassle-free experience. We understand that your budget is usually a consideration with any purchase, so our auto repair team will work with you to prioritize the services you need now, and let you know what services can wait. If you are looking for the best automotive repair shop in Illinois, come see why our clients have chosen Wrench auto care.
How to Schedule an Appointment with Wrench
When you contact Wrench to book your service appointment, you can let us know where you want us to service your car. Whether you want us to work on your car in the parking lot at your work or outside your home, our skilled mobile mechanics will be happy to come to the location of your choice. All you need to do is let us know what service you require, whether it's a simple oil change or a replacement part for your car engine.
What to Expect From a Service Appointment
Always feel safe in your car when you receive top of the line repairs and service from Wrench. When your car starts to act up, give us a call for a quick check into the problem and our mechanics will be at your preferred place and time to solve the issue. We are the quality repair that you can trust. Wrench mobile mechanics come to you at your home or office, where they can quickly replace a broken part or perform a diagnostic assessment to work out what's wrong with the car.
---
---
---
Auto Repairs for Popular Vehicles