Get Auto Repairs in Palisades, Washington, DC From Our Mobile Mechanics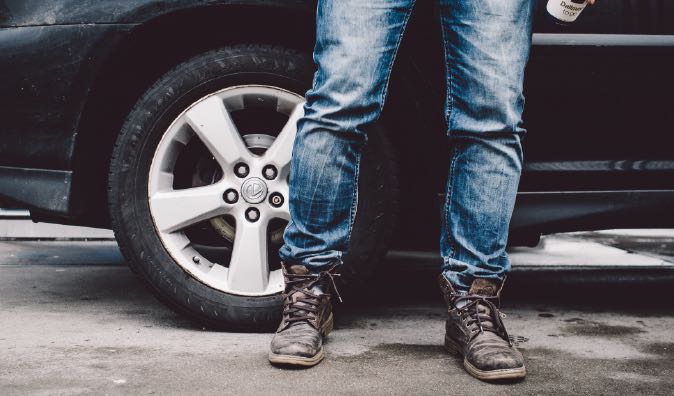 Top Mobile Mechanics in Palisades, DC
The best mobile mechanics in Palisades or elsewhere in the greater Washington DC area are employed by Wrench! If you have never heard of us before, we are a team of highly trained mobile mechanics that will bring our high quality auto repair and maintenance services to any preferred location that our customer desires. This just adds to the many reasons why living in Palisades, Washington DC is such a blessing. Spend a day at Potomac River and receive our convenient auto repair services! With Wrench, the possibilities are endless so book an appointment with our mobile mechanics in Palisades, Washington DC today. In no time, you will get the peace of mind that you deserve.
Why Choose a Mobile Mechanic in Palisades, DC
Wrench's mobile mechanics are exceptional at the art of auto repair. In order to ensure that every one of our mechanics are capable of providing services of the highest quality, we have a very different approach to our hiring process. We take our time and each potential addition to our Palisades team must undergo a series of background checks, performance reviews, and in person interviews. We strive to get a holistic view of each individual because our mobile mechanics must have a wide range of skills from technical skills to customer service skills. At Wrench, we will not settle for mechanics. So no matter which one of our mobile mechanics come to your location in Palisades or elsewhere in the greater Washington DC area, you can rest assured that your car will be in excellent hands!
How to Schedule an Appointment with Wrench
Booking appointments with our mobile mechanics in the Palisades area is very straightforward and simply. There are many ways you can schedule your appointment, so feel free to go to our website homepage or download our app from the app store. Once you do that, you will be able to request a service. In order to schedule your appointment in Palisades, you will need to give us a bit of information about your vehicle that needs to be serviced. Then we will need to know which services your vehicle needs. Our mobile mechanics will thoroughly inspect your vehicle during the appointment, so if there happens to be any additional issues or concerns, we will be sure to let you know. If you don't know which services to request for your appointment, you can book an appointment for a diagnostic appointment in which our mobile mechanic will figure out the issue once they arrive. We prefer to know the services we will be performing in case we need to order special parts, but we also want to provide you with an accurate auto repair quote. If you do request a specific service, we will calculate a quote and make sure you know exactly how much our services will be in cost and how long they will take. At that point, you will be able to schedule your appointment with a date and specific location in Palisades, Washington DC.
What to Expect From a Service Appointment
At the start of your service appointment in Palisades, Washington DC, our mobile mechanic will arrive at your preferred location on time and prepared to handle anything. The only thing required of you is that you give your car keys to our mechanic so they can begin working on your car. Then you will be able to leave and spend your time elsewhere, or even with our mobile mechanic. No matter how you prefer to spend your time, our mobile mechanics will make sure your car gets back on the streets of Palisades as soon as possible. When our mobile mechanic is sure your car is ready to go, we will let you know, clean up the area, and return the keys to your car. Before leaving, we will let you know if there are any other things that need to be brought to your attention. If not, we will be on our way and your car will be back to it's prime condition once again. Go ahead and book an appointment with Wrench's mobile mechanics in Palisades, Washington DC today! We look forward to servicing your vehicle very soon.
---
---
---
Auto Repairs for Popular Vehicles