Get Auto Repairs in Palo Alto, California From Our Mobile Mechanics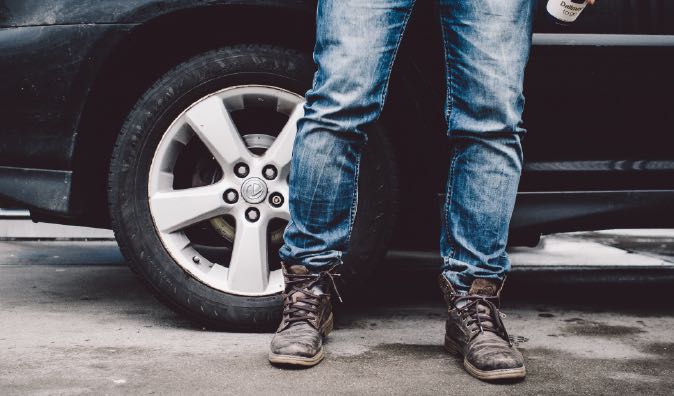 Top Mobile Mechanics in Palo Alto, CA
With Wrench, you have access to experienced mobile mechanics who serve Palo Alto, California and all of greater Santa Clara County. Forget about those long lines at the auto repair shop, and book a service appointment with Wrench. Our knowledgeable team of experts performs auto repair services right in your driveway or even in your parking space at work. We know you've got more important things to do, so book a mobile mechanic with Wrench, and let the pros come to you. Our expert mobile mechanics can service any make or model vehicle throughout the Palo Alto area. When you book a service appointment with Wrench, we provide you with an upfront auto repair quote and all the information you need to stay on top of with your vehicle's maintenance. Once our mobile mechanic has completed your vehicle's repairs, you can get back on the 101 again. Hop in your vehicle and head on over to the Veterans Hospital Car Show or enjoy a scenic drive down Skyline Boulevard. When you're behind the wheel, you can put your mind at ease, knowing your vehicle is fully functional and ready to take on the freeway again, thanks to Wrench.
Why Choose a Mobile Mechanic?
Palo Alto residents choose Wrench for auto repair care because our mobile mechanics bring their first-rate expertise and all the equipment they need right to your home. We take care to vet all of our mechanics to ensure they have the experience and skill to deliver Wrench's full spectrum of auto repair and maintenance services. Even if your vehicle is inoperable, there's no need to hire a towing service. We can provide most repair services at your home or office. And you don't have to worry about taking time out of your busy day just to stand in line and wait at the auto repair shop. Wrench mobile mechanics arrive on-site with the tools and know-how needed to do the job right.
What to Expect from a Service Appointment
Wrench customers can choose from a complete selection of auto repair and maintenance services, depending on their individual needs. Whether it's an oil change or a brake job, Wrench can provide you with the services you need at an affordable price. To schedule an appointment at a time that's convenient for you, give us a call, log in to our website, or download our app today. When you contact us, we ask you which services you need, and we provide you with an auto repair quote. If you're not totally sure what's wrong with your vehicle, we can set up a diagnostic appointment to determine exactly which services are right for you. When we arrive at your home or office, we efficiently work on your vehicle, so you can just go about your day. If you live in Palo Alto or elsewhere in Santa Clara County, you can count on Wrench to maintain or repair your vehicle with care.
---
---
---
Auto Repairs for Popular Vehicles