Get Auto Repairs in Palos Verdes Estates, California From Our Mobile Mechanics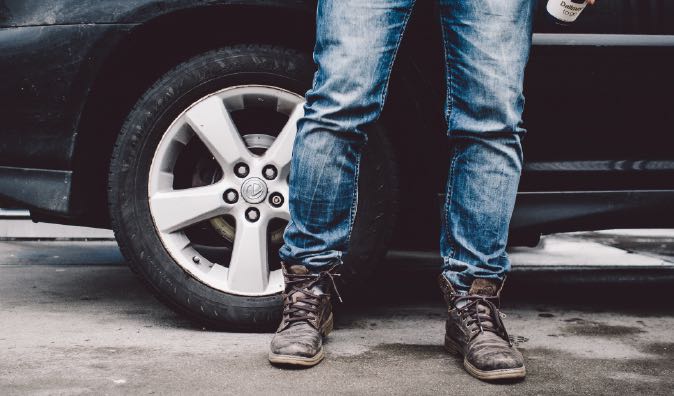 Top Mobile Mechanics in Palos Verdes Estates, LA
If you live in Palos Verdes Estates, Los Angeles, CA, you can book your car for repairs with the professional mobile mechanics at Wrench. Avoid wasting time queuing at the garage and enjoy the convenience of having your car serviced at your home as you concentrate on other things. The experts check your vehicle and provide you with a report of its condition. Whatever the make or model of your vehicle, our mechanics have the expertise to service all cars in Los Angeles. You can learn more about the interesting history of the US auto industry at the American Automotive Evolution event held once a month on Saturdays at the Automobile Driving Museum. Tickets for the event go for $10 and $8 for adults and seniors respectively.
Why Choose a Mobile Mechanic?
When you choose a mobile mechanic to repair your car, you enjoy the same service as you would from a garage. Wrench has qualified experts who serve in the Palos Verdes Estates and the broader Los Angeles. The main advantage is that you do not have to wait for your turn to have the car serviced. We adjust our operations to fit your schedule and come to your home when it is convenient for you. In addition to this, you avoid the cost of towing your vehicle if it cannot move. The mobile mechanic moves from one client to another with all the tools they need for the job.
What to Expect from a Service Appointment
Wrench is a one-stop shop for all your auto repair needs for all types of vehicles. When you call us, we will require a description of the problem with your car to enable us to make a quote. If you cannot describe the problem, we can come to your home for an inspection. Our mobile mechanic will visit your premises anywhere in Los Angeles and establish the problem which is required to make a quote. We approach each case individually because we know that every situation is unique. Making our customers happy is the primary aim of all our activities.
At Wrench, we have embraced technology in the delivery of our services. We have invested in the latest auto repair diagnostic systems that help us improve the efficiency of our services. We understand the value of quality service for your car; therefore, we handle all the vehicles in our care as if they belong to us. You can trust our expert mechanics to manage all aspects of car repair ranging from simple service to major overhauls. We aim to help you enjoy your rides and have peace of mind anytime you put your vehicle on the road. Above all, we offer our services at the most competitive rates in the entire Palos Verdes Estates area.
Having your car in the best condition allows you to get the most out of it. Constant breakdowns of your vehicle can disrupt your activities and cause frustrations. You can avoid all of these disappointments by having your car professionally serviced by our expert mobile mechanics at Wrench.
---
---
---
Auto Repairs for Popular Vehicles