Get Auto Repairs in Paradise Valley, Arizona From Our Mobile Mechanics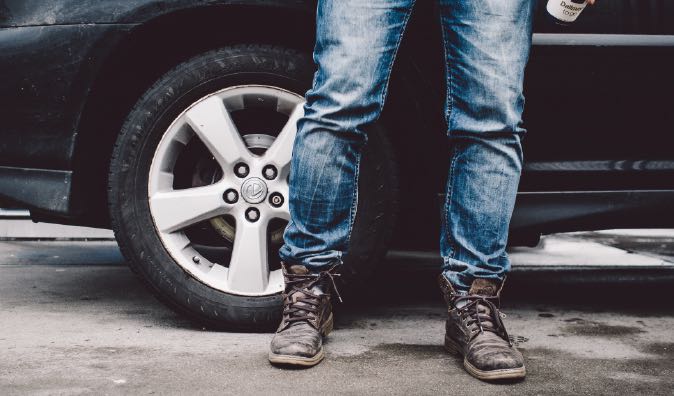 Top Mobile Mechanics in Paradise Valley Arizona
Wrench's dedicated mobile mechanics in Paradise Valley, AZ service vehicles throughout Maricopa County. Forget about waiting in uncomfortable chairs at the repair shop. You can relax in your home while we service your car in its parking space or your driveway. Wrench offers a comprehensive array of auto repair services. Before we work on your vehicle, we'll give you an auto repair quote with detailed information about the maintenance your car needs. Our mobile repair service is fast and affordable. To book mobile mechanics from Wrench, you can call or conveniently a schedule an appointment online. Once we make the repairs you need, you can get your car back onto Paradise Valley's beautiful roads to explore nearby scenic attractions like Superstition Mountain or show off your vehicle at a local Cruisin' Arizona Car Show.
Why Choose a Mobile Mechanic?
Customers in Paradise Valley, AZ choose Wrench because our mobile mechanics bring their services right to their door. Many of our mechanics are certified. Our teams have the experience and know-how needed to work on any car and they can provide most services right at your home. We know your time is valuable, so we do our utmost to efficiently provide the services you need. Once you call our mobile mechanics, we'll arrive with everything needed to service your vehicle. Our mechanics will care for your car like it was their own.
What to Expect from a Service appointment
Wrench features a full spectrum of maintenance and repair services. When you call Wrench to schedule an appointment, just tell us the services you need and we can provide you with an auto repair quote. Of course, many customers don't know what's wrong with their vehicle. In these cases, we'll send a mechanic out to perform diagnostics and get to the bottom of the vehicle's troubles. We give customers a detailed report of what's happening to their car and what it will take to fix it. We won't perform any repairs until you authorize us to make the fixes your car needs. When you call Wrench, you can expect friendly service based on expertise and experience.
Maintenance and Repair Services
If you live in or around Paradise Valley, AZ, you can contact Wrench to set up an appointment with our certified mobile mechanics. Our services include heating and cooling, engines, transmissions, electronics, and so much more. Whether you need engine repair, a tire fix, or an oil change, you can contact Wrench to do the job. Our services are affordable because we believe that our customers deserve a fair price.
Maricopa County is filled with fun and exciting things to see and do. The best way to experience the beauty and attractions of the Valley is behind the wheel of your own vehicle. We will make sure your car is safe and expertly maintained. If you have questions about any of our services, be sure to contact us by phone or online. We'll do our best to service your vehicle at your convenience. With our mobile mechanics, you can relax in your home while we get the job done right outside your door.
---
---
---
Auto Repairs for Popular Vehicles