Get Auto Repairs in Paramount, California From Our Mobile Mechanics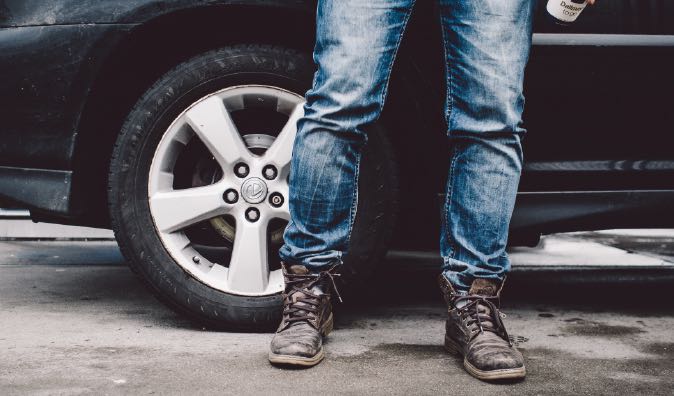 Top Mobile Mechanics in Paramount, CA
Here at Wrench, we take pride in our experienced mobile mechanics who proudly serve California and the greater Paramount/Orange County area. The Wrench team is proud to serve you at your location, wherever you are. We are equipped to perform auto repair services in a parking lot or at your home. This adds the convenience of not having to take your car to the shop because when you call Wrench the shop comes to you. When you work with Wrench, we will give you an upfront repair quote in addition to any other information you may need to keep your car running in the best possible condition. This all takes place before any work is actually done, and we are able to service a car of any make or model. You can rest assured that your car will be repaired by knowledgeable mechanics capable of getting you back on the road in the OC, headed to the Peterson Automotive Museum to check out the Hot Wheels Garage.
Why Choose a Mobile Mechanic?
More often than not, it's an invaluable service to have a Wrench team member come out and service your car on the spot, without having to worry about towing your car or moving it when it's not performing properly. This is one of the many reasons why customers in Paramount choose Wrench. Not only do we provide competent auto repair services, we do it right on the spot, wherever you are. Our mobile mechanics are experienced and confident in their ability to handle Wrench's full menu of auto repair services. Our mechanics arrive at your home or location of choice with the tools and the expertise needed to repair your car and get you back on the road.
What to Expect from a Service Appointment
We feature a full menu of auto repairs and maintenance services and customize our services to meet your needs. When you call Wrench and ask for a particular repair, we provide you with an auto repair quote upfront. A diagnostic appointment can easily be scheduled if you're not sure what's wrong. We arrive at your home ready to go to work on your car and provide the best repair service and customer care for you as possible.
Wrench Maintenance and Auto Repair Services
You can look to Wrench to meet both your auto repair and maintenance needs. We perform a wide variety of services that run the gamut from engine work, electrical issues, heating and cooling, transmissions, brake jobs, and so much more, at an affordable price. Wherever you reside in Paramount or anywhere in Orange County, you can trust us to meet your automobile maintenance and repair needs and get you back on the road again.
Wrench takes pride in providing stellar auto repair services and maintenance. We are equipped to serve you with a comprehensive menu of auto repair and maintenance services. Before you put your vehicle back on one of California's freeways for that road trip, look to us to provide the routine maintenance to ensure that your car is in tip-top shape before you put it on the road. Whether your car needs a tune-up, oil change, or more, Wrench is the team you want for the job.
---
---
---
Auto Repairs for Popular Vehicles