Get Auto Repairs in Parkville, Missouri From Our Mobile Mechanics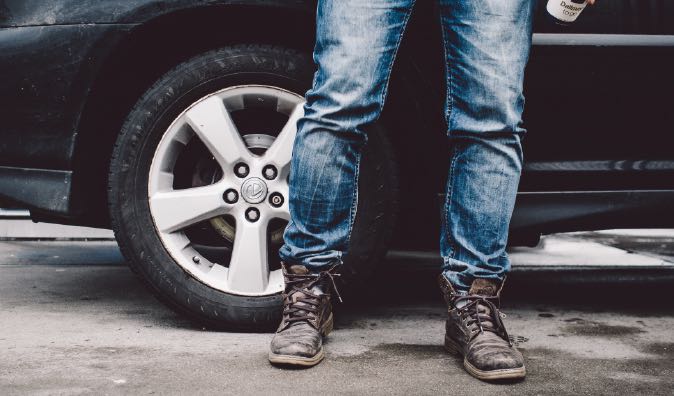 Top Mobile Mechanics in Parkville, MO
In rain, shine, hail, or snow, Wrench's highly skilled mobile mechanics will be there to provide great service to all of our customers in Parkville, MO. Our team is working hard to improve the auto repair experience for every customer and take the hassle out of car ownership. When you choose Wrench, we can guarantee that you will save time, money, and stress! We come to the location of your choice in Parkville, MO so you do not have to worry about hiring a tow truck to get your car to the shop. Some of our customers prefer to have their car serviced at their home while others schedule the appointment for the parking lot at their office so they are not disrupted from work while their car gets fixed. No matter what location you pick, a mechanic will arrive on the day of your appointment with all of the equipment needed to get your car back on the road! No more stressing about making time for taking your car to the shop - the convenience of Wrench means that you will have more time to do the things you love. Book your first appointment with us today and become part of the Wrench family!
Why Choose a Mobile Mechanic in Parkville, MO
Mobile mechanics are the perfect solution for auto repair amidst your busy life in Parkville, MO. We know how hard it can be to figure out how and when to take your car to the auto shop, what to do while you wait around, and how to know if you are getting a good deal. With Wrench, we allow you to choose the date, time, and location of your appointment, allowing you to be as strategic with your time as you want. We bring the shop to you and fit into your schedule instead of the other way around. Whether you and behind or regular maintenance or need more complicated service such as a full engine replacement, Wrench has got you covered. We offer hundreds of services and our mechanics are equipped with the knowledge and skills to get your car back into prime condition in no time. We pride ourselves on quality and convenience, which is why you should not hesitate to book with Wrench in Parkville, MO today!
How to Schedule an Appointment with Wrench
Once you have decided that Wrench is the answer to any and all of your auto repair needs in Parkville, MO, the booking process is extremely easy. Simply go to the Wrench website or app and create an account if you have not done so already. We will ask you a series of questions about your vehicle to learn more about it so we can provide you with specialized care. We recommend that you download the app if you do not already have it because this will make the booking process easier in the future. Once we know the make and model of your vehicle, you will be able to choose from one of the hundreds of services we offer. If you do not know what the issue with your vehicle seems to be, do not worry! You can schedule a diagnostic appointment, where a mechanic will come to your location in Parkville and figure out what the problem is. You will then be given a quote so that the full service can be performed, and can choose the date, time, and location of your appointment. It's that simple! Do not wait any longer to get your car serviced, and book an appointment with Wrench in Parkville, MO right now!
What to Expect From a Service Appointment
If you have never used a mobile mechanic before, here is what you can expect from your appointment! The mechanic will show up on the date of your appointment at the location you have specified with all of the necessary equipment to service your car. All that we ask is that you are present at the start of the appointment in order to hand over your keys to the mechanic. After that, you are free to do as you please for the rest of the appointment! Walking your dog, grocery shopping, or catching up with friends and family - the opportunities are endless! The mechanic will notify you as soon as they are done so you can get back on the road immediately. After they have given back your keys, they will be off to help our next customer and you can move on with your life knowing you will be safe on the road. Choose Wrench for all your auto repair needs - you will not be disappointed!
---
---
---
Auto Repairs for Popular Vehicles