Get Auto Repairs in Parma Heights, Ohio From Our Mobile Mechanics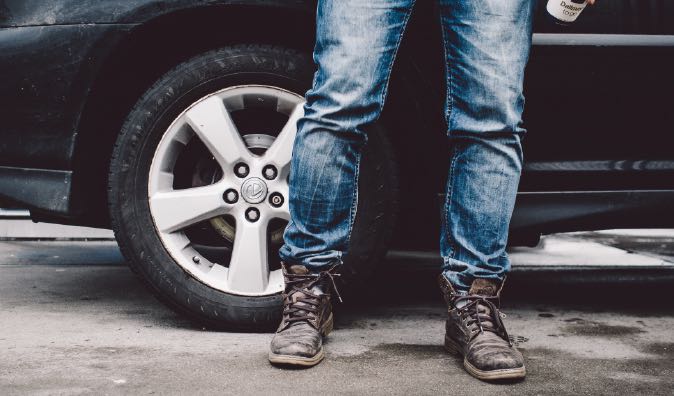 Top Mobile Mechanics in Parma Heights, OH
The best auto repair and maintenance solution in Parma Heights, Ohio, or the greater Cuyahoga County is Wrench's dedicated mobile mechanics. Here at Wrench, we have a team of highly skilled mobile mechanics that can bring the shop right to your home or office. We understand that life can get busy and you might not always have the time to drop your car off at the shop in Parma Heights, leaving you with towing expenses, a rental car, or even having to find people to give you rides to work or the store! Taking your car to a traditional shop can leave you without a car for up to a week depending on which services your car needs. With Wrench, we will take away all of the hassles that comes with auto repair. We will bring the shop to you and you will be able to choose how you want to spend your own time. This will save you time, money, and stress so book an appointment with our mobile mechanics in Parma Heights, Ohio, right now!
Why Choose a Mobile Mechanic in Parma Heights, OH
Wrench's mobile mechanics are transforming the auto repair industry from a hassle to something to look forward to, one auto repair service in Parma Heights at a time. In order to make sure that every single Wrench customer receives a high service quality, we do most of our work in the hiring process. We are very selective to ensure that each and every mobile mechanic on our Parma Heights team has the skills, knowledge, and passion to serve and provide for our customers. Our hiring process includes multiple background checks, interviews, and performance observations. We look for mobile mechanics that have the dedication and integrity that we need as well as the base knowledge to get the job done right. All of our mobile mechanics in Parma Heights, Ohio are certified and can perform a variety of reparative and maintenance services. With every Wrench appointment you schedule in Parma Heights, you know you are getting nothing but the best.
How to Schedule an Appointment with Wrench
Booking an appointment with our mobile mechanics in Parma Heights is easier than you'd expect! All you need to do is download the Wrench app or visit our website. At that point, you will either need to create an account or sign in to an existing account. We recommend creating an account because it will save your car's information and service history so we can take better care of your car in the future and the booking process will be a lot faster. If you don't want to create an account, you will need to give us some information about your vehicle such as the year, make, and model as well as the license plate number. Then you will select the services that your car needs. If you are unsure, you can always choose a diagnostic appointment and our mobile mechanic will inspect your car. It's helpful if you can list the issues you are having such as strange sounds or smells, electrical problems, or the car refuses to start. This will help our Parma Heights mobile mechanic prepare for your appointment. Once we have all that information, we will provide you with a free auto repair quote as well as a time estimate for the service. With that information, you will be able to choose a date, time, and address in Parma Heights, Ohio, that works best for your schedule. We will send you a confirmation message and then you can sit back and relax because the rest is up to us!
What to Expect From a Service Appointment
If you haven't already had an appointment with us, you might be wondering how the services work. We can tell you right now that you have nothing to worry about because our mobile mechanics in Parma Heights, Ohio, are specially trained to handle anything. Before your appointment starts, we will send you an estimated time of arrival so you know exactly when our mobile mechanic will arrive at your location in Parma Heights. When we arrive, the only thing you will need to do is give us the keys to your car so we can get to work. At that point, you can choose your own adventure. Some customers in Parma Heights like to spend their time in their home with their family while others want to be productive and work on some outstanding projects. You are also more than welcome to pull up a chair and talk to our mobile mechanic about auto repair and maintenance. We would love to give you some advice and answer any questions you have, just ask! If you do decide to go elsewhere during the appointment, we just ask that you stay nearby the service site in Parma Heights, Ohio because we would like to return your keys as soon as we finish our work. During the service, you can put your mind at ease because our mobile mechanics are skilled problem solvers and have a lot of knowledge about auto repairs. Whether you booked us for a routine oil change or a more complex battery replacement, we have got everything under control. As soon as we finish our service, we will let you know and clear out the area. Our mobile mechanic will hand over your keys as well as give you a stamp of approval. Then your car will be ready to cruise around Parma Heights again. It's that easy with Wrench's mobile mechanics!
---
---
---
Auto Repairs for Popular Vehicles