Get Auto Repairs in Pasadena, Texas From Our Mobile Mechanics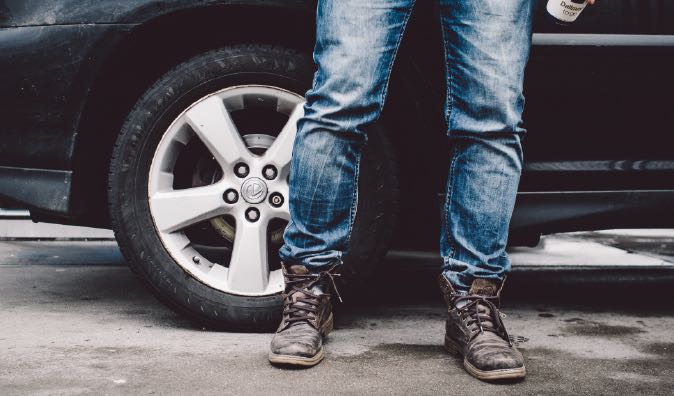 Top Mobile Mechanics in Pasadena, TX
People currently living in Pasadena, Texas and the surrounding Harris County can request an auto repair service with Wrench's mobile mechanics. Our skilled mechanics are able to perform a wide variety of services from battery replacements to tire rotations. To book one of our mobile mechanics, just give us a call. We will give you a transparent and affordable auto repair quote so you don't need to worry about having to pay hidden fees. Set up an appointment and, in no time, you will be able to make the drive over to Strawberry Park or Pasadena Historical Museum so you don't have to miss out on a day of fun.
Why Choose a Mobile Mechanic
Mobile mechanics are an incredible step for the auto repair industry. Now you don't need to go through all the hassle it takes to get your broken-down vehicle to the shop. No more unnecessary towing expenses or ruined plans. Our mobile mechanics will come to your location, wherever that may be. You can request us at your work, school, or even your own home. At Wrench, we only hire the best mechanics to ensure that our customers will get fantastic service. In order to make sure we hire the best, each mechanic has to go through an intensive process with background checks. Our mobile mechanics are also extremely experienced and will be able to handle any situation.

How to Schedule an Appointment with Wrench
We strive to make the scheduling process as simple for you as possible. So all you need to do is give us a little bit of information via phone call or the form on our website. We need to know the make, model, and year of your vehicle as well as the issue. However, if you don't know what the problem is, we can arrange a diagnostic visit. We need to know the problem in order to give you an accurate quote so we know exactly which parts and services you will need. Then you'll be able to choose a date and location for your service. We will match you up with one of our local mobile mechanics and they will arrive to the location on-time and prepared for anything.
What to Expect From a Service Appointment
When you meet up with our mechanic, you will need to give them your car keys so they can begin working. Then you will be able to leave and spend your time elsewhere. You don't need to stress because your car will be in great hands. Our mechanics are very responsible and will treat your car with a lot of respect. They will be prepared with the skills and tools to handle anything that happens so you can go about your day with confidence in us. When our mechanic finishes their service, they'll let you know and pack up their tools. Then your car will be back to its optimal condition, ready for your next excursion.
---
---
---
Auto Repairs for Popular Vehicles