Get Auto Repairs in Pasco, Washington From Our Mobile Mechanics
Coming Soon To Pasco, Washington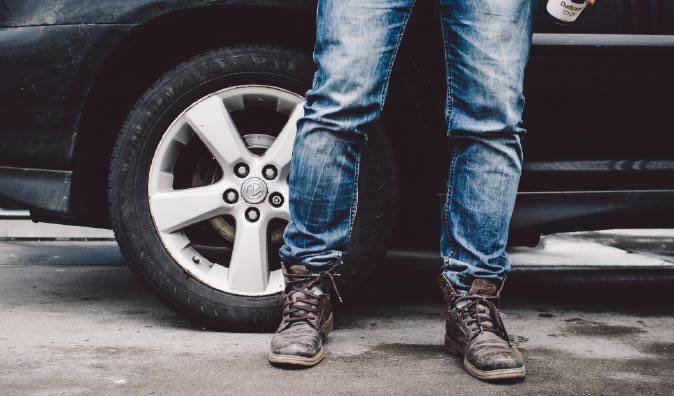 Top Mobile Mechanics in Pasco, WA
Residents living in Pasco, Washington or throughout Franklin County can receive the most convenient auto repairs from Wrench's skilled mobile mechanics. We deliver a wide variety of reparative services to any location from your office to your own home. To book an appointment, you'll have the option of giving us a call or filling out the survey on our website under the tab Get a Quote. Once you do that, our team will be able to provide you with our affordable auto repair quote that is always fully transparent. Our pricing will always be completely honest with absolutely no hidden fees. So book an appointment with us today and you'll be able to spend the day wherever you please while simultaneously getting your car ready for the road.
Why Choose a Mobile Mechanic
Wrench's services are timely and professional, and we are one of the only auto services in the area to have digitized many of our services by using tablets to process and document our work as opposed to traditional paper documents. In fact, much of our booking system operates digitally, making us appealing to vehicle owners for younger and more tech-savvy generations. Whatever your background happens to be, we are able to get your vehicle up and running in no time!
How to Schedule an Appointment with Wrench
When you find yourself in need of our services, you can contact us by giving us a quick call or by filling out the survey on our website. We will ask you a few questions so we can give you an accurate quote. You should be prepared to tell us the year, make, and model of your vehicle as well as the issues you are experiencing. If you are unsure about what is wrong with your car, don't worry! We can set up a diagnostic appointment where our mobile mechanic would come out and take a look to find the issue. Once they figure it out, they will determine the best way to fix it. So contact us today and you'll be cruising before you know it.
What to Expect From a Service Appointment
Our large team of technicians has a huge wealth of combined experience between them, having worked as mechanics in Washington for several decades combined. As a result, we are able to offer professional vehicle maintenance and repair services on vehicles of all makes and models, even including buses, RVs, trailers, heavy-duty vehicles, wood chippers and air compressors! Our passionate mechanics have the equipment, tools, and expertise to meet your expectations and exceed them! We are able to provide an incredibly wide range of auto repair services in Pasco, Washington with the years of experience in the mechanics industry.
---
---
---
Auto Repairs for Popular Vehicles