Get Auto Repairs in Pearl, Mississippi From Our Mobile Mechanics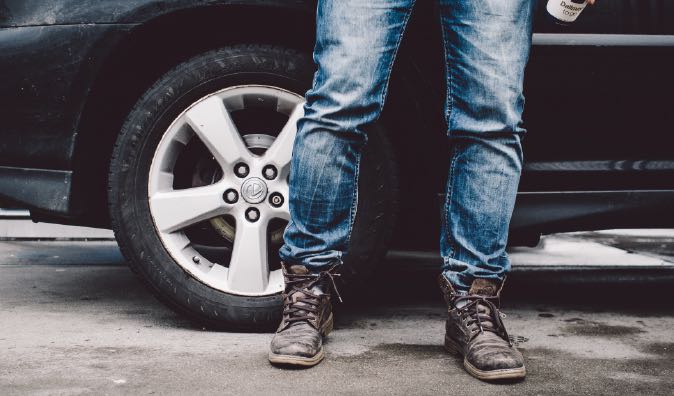 Top Mobile Mechanics in Pearl, MS
Vehicle owners in Pearl, Mississippi, part of the Jackson metropolitan area, or anywhere else in Rankin County are in luck when they find themselves in need of an exceptional and convenient auto repair service because Wrench's certified mobile mechanics are providing all kinds of reparative and maintenance services. Our mobile mechanics are equipped with all the tools and knowledge necessary to get your vehicle back on the road, all you need to do is book an appointment. We will come to any location of your choice in Pearl, Mississippi as long as it is a relatively flat and safe area. As our loyal customer, you can count on us to provide high-quality auto repair and maintenance services without the stress and hassle you would normally find at a traditional auto repair shop in the greater Jackson metro area. Book an appointment with Wrench's mobile mechanics right away!
Why Choose a Mobile Mechanic in Pearl, MS
No matter where you are or what you are doing, mobile mechanics will provide you with a wide range of benefits from remote service sites, transparent estimates and quotes, and unmatched levels of customer service. Our mobile mechanics in Pearl, Mississippi are here to do everything they can to ensure that you and your vehicle get back on the road quickly and safely. Here at Wrench, we carefully select each mobile mechanic that joins our greater Jackson, Mississippi team through our long and rigorous hiring process. We want to make sure that we truly have the most experienced and honest auto repair and maintenance professionals in the state. That's why every single Wrench mobile mechanic must go through a variety of background checks, performance reviews, and one-on-one interviews with existing employees. They must show their wide range of knowledge about different auto repair and maintenance services as well as be able to clearly explain the issues to people who might not be familiar with "tech talk." This allows us to communicate effectively with our customers in Pearl, Mississippi, so we can start building a good customer-technician relationship. Our goal is to be the first mobile mechanic company or auto repair solution you think to call when you are experiencing issues with your car whether you are at your home in Pearl or roaming around Downtown Jackson for a Saturday out with friends.
How to Schedule an Appointment with Wrench
To book an appointment with one of our skilled mobile mechanics or automotive technicians in Pearl, Mississippi, or in any of our other markets across the United States, go to the homepage of the Wrench website or download our convenient mobile app today. Whether you are in your home or on the go, you can book an appointment with us! No matter which platform you choose to book your appointment with our mobile mechanics in Pearl, Mississippi, we will need to know the same bit of information. First, we will need to know the year, make, and model of the vehicle that needs an auto repair or maintenance service as well as the VIN number and license plate number. Then you will pick the services your car needs. If you are unsure and want to have our mobile mechanics inspect your vehicle to figure out what's wrong with it, request a diagnostic appointment! Then we will use the information you gave us to provide you with a transparent auto repair quote. Then you will be able to choose a date, time, and place in Pearl, Mississippi for your auto repair or maintenance appointment and we will send our mobile mechanic your way. At that point, you will be able to leave the rest to Wrench!
What to Expect From a Service Appointment
Your auto repair or maintenance appointment in Pearl, Mississippi will be super simple. We will send you a confirmation message as soon as you finish booking your appointment and you can expect that our mobile mechanic will arrive at your preferred time and place on-time and prepared. When our mobile mechanic gets to your location in Pearl, Mississippi, or any other city in the greater Jackson metro area, all you will need to do is give them your car keys. After that, you will be able to leave and do whatever you need to do. We won't require you to be present during your auto repair service, but you are always more than welcome to stick around and watch our mobile mechanic perform their services. If you'd like to learn more about oil changes, tire rotations, or battery replacements, we are the experts! If you decide to spend your time elsewhere in the nearby Pearl, Mississippi area, we will let you know when your car is ready to go. Once you get our notification, you will need to return to your vehicle to get your car keys, and then our mobile mechanic will fill you in on any additional information that might be necessary. When they are done, they will head out to their next customer in Pearl, Mississippi or elsewhere in the Jackson metro area. It's that easy to get your ar repaired with Wrench's mobile mechanics!
---
---
---
Auto Repairs for Popular Vehicles