Get Auto Repairs in Pearland, Texas From Our Mobile Mechanics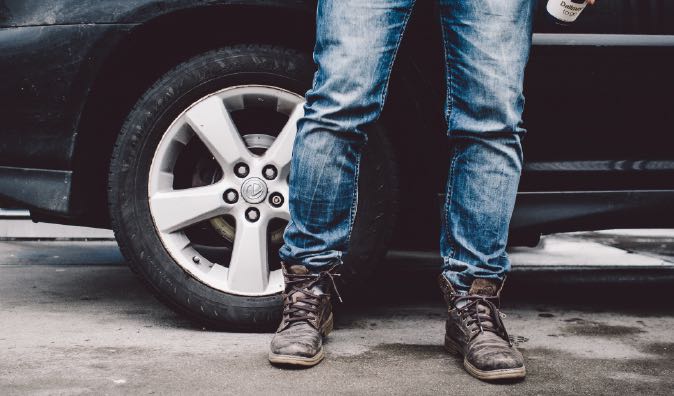 Top Mobile Mechanics in Pearland, TX
Living in Pearland, Texas or anywhere throughout the rest of Brazoria, Fort Bend, and Harris County means Wrench's mobile mechanics are available to perform your auto repairs. When you book and appointment with one of our skilled mobile mechanics, you will be able to choose where you want the service. We can go anywhere from your school to your work to your home. When you call us, we will provide our affordable auto repair quote that is always transparent so you don't need to worry about any hidden fees. We want to make your life easier so you can get back on the road to enjoy a day at the Pearland Town Center.
Why Choose a Mobile Mechanic
Mobile mechanics bring convenience to auto repairs. You are able to forget all about towing expenses and rearranging your daily plans to fit in a trip to the shop because we will bring the shop to you. This means you can spend your time doing something more important. For example, you could have us arrive to your office and we could service your vehicle while you are inside working. We will save your precious time, money, and stress. Our mechanics are very passionate about making auto repairs convenient. Each mechanic has gone through our long hiring process with background checks so you can be confident that they will only perform the highest quality repairs.
How to Schedule an Appointment with Wrench
To request an appointment with a Wrench mobile mechanic, you can give our team a quick call or complete the short survey we feature on our website. We will need to know the make, model, and year of your vehicle as well as the problem. However, if you do not know what the problem is, we can send a mechanic to take a look. The mechanic will then tell us and we will combine the costs of the services and parts you'll need in order to give you our auto repair quote. At that point, you will have the option of choosing the location for your service. Then we will match you with a mechanic in your area and they will show up to the location you chose prepared and on-time.
What to Expect From a Service Appointment
For you, the appointment will be very painless. All you need to do for us is give your car keys to our mechanic. Then you'll be free to leave and spend your time elsewhere. Our mechanic will take good care of your vehicle while you are gone. While they are working diligently on your vehicle, you will be able to relax knowing our mechanics are extremely experienced and will be ready to handle any situation that may arise. In no time, you car will be ready to hit the road and our mechanic will let you know. Give Wrench a call today!
---
---
---
Auto Repairs for Popular Vehicles