Get Auto Repairs in Peoria, Arizona From Our Mobile Mechanics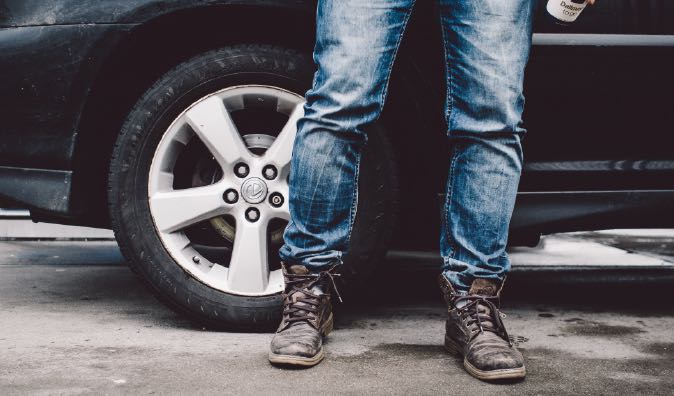 Top Mobile Mechanics in Peoria, AZ
Are you dissatisfied with your current dealership or auto repair shop? Has your dealership closed, forcing you to find a new place to get your car serviced or repaired? Does your family own more than one make or model of car, SUV, or truck, causing you the inconvenience of having to take them to different dealerships for maintenance, repair or service? If your answer is yes to any of the questions, then you will love Wrench's mobile mechanic service in Peoria, Arizona. We have a reputation for outstanding customer service, provided by our professional and knowledgeable staff in Maricopa and Yavapai Counties.
When we take a look at your vehicle, you will receive the benefit of our high level of automotive repair training and certification, along with our commitment to providing you with honest answers to your questions and concerns. We can service and repair all vehicle makes and models and still maintain your manufacturer's warranty. You do not have to go to the dealership for your auto repair or scheduled maintenance. Contact Wrench to schedule your next convenient automotive repair or service at your suitable place and time.
Why Choose a Mobile Mechanic
The best way to minimize more serious breakdowns and the higher costs associated with automotive repair is by doing routine maintenance. Preventive vehicle maintenance is simply what the manufacturer of your vehicle suggests getting done to keep your vehicle going. Whether you have a car or truck we provide the maintenance services to keep it running well.
How to Schedule an Appointment with Wrench
You have a number of options for scheduling an appointment with Wrench. For example, you can make an appointment on our website. Furthermore, you can either call a member of our customer service team or send us an email at hello@getwrench.com. The sooner that you contact us, the sooner that we can get started on providing you with the auto repair that you need.
What to Expect From a Service Appointment
As our mission is to provide Peoria, Arizona and the surrounding areas with a place that takes care of all their vehicle needs, we provide oil changes for all cars and trucks. We additionally offer a complimentary vehicle condition inspection with your oil change as we care about your safety. Call Wrench for your automotive repair, and our highly trained, certified technicians will keep your vehicle running in it's top condition the rest of it's lifetime.
---
---
---
Auto Repairs for Popular Vehicles