Get Auto Repairs in Peralta, New Mexico From Our Mobile Mechanics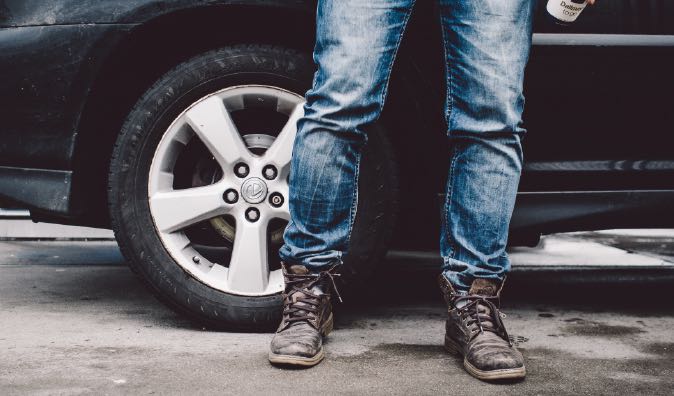 Top Mobile Mechanics in Peralta, NM
Peralta, NM is a wonderful place to live in the Albuquerque metropolitan area, with beautiful sights and a great location. If you are looking for a mechanic you can trust and do not want to drive all the way into the city, Wrench is the solution for you! We are a team of highly-skilled mobile mechanics who will come to your location in Peralta to service your vehicle. No more sitting around in stuffy waiting rooms for your car to be done, or stuck without a car for days on end while the shop orders the part they need. Wrench takes the hassle out of car ownership by fitting into your schedule instead of the other way around, leaving you with more time to do the things you love. When you choose Wrench, you will be saving time, money, and energy that can be better spent somewhere else. There is not a better option for high-quality and convenient auto repair, so book your appointment with Wrench in Peralta, NM today!
Why Choose a Mobile Mechanic in Peralta, NM
There are many reasons why choosing a mobile mechanic in Peralta, NM is the best thing you can do for your car. First of all, Wrench allows you to choose the date, time, and location of your appointment, allowing you to be as strategic with your schedule as you need to be. Some of our customers prefer to have the mechanic come to their home so they can monitor the service and ask any questions they may have. Others prefer the parking lot at their office so they can prepare for an upcoming meeting at the same time. We could even come to the local grocery store if necessary! Wherever you choose, you can rest assured that your vehicle will be in good hands. Whether you just need a routine tune-up or a full engine replacement, our certified technicians have the experience and knowledge to get any vehicle running like new. Do not put off auto repair or maintenance any longer, and choose Wrench in Peralta, NM today!
How to Schedule an Appointment with Wrench
To schedule an appointment with Wrench, visit our website or mobile app and create an account if you do not already have one. From here, you will be asked a series of questions so we can learn more about the vehicle you drive. As soon as we know the make and model, you can choose from one of our many available services ranging from routine maintenance to complex part replacements. If you are not sure what the issue seems to be but you know something is wrong, you can book a diagnostic appointment where a mechanic will come out to your location in Peralta, NM to determine the source of the issue. You will then be able to book the corresponding service and someone will return with the proper tools and parts to fix your vehicle. Each customer receives a specific quote based on their vehicle and the nature of the service, and you will never pay more than the number you are originally quoted! Once you schedule your first appointment with Wrench, you become part of the family, so book your service in Peralta, NM right now!
What to Expect From a Service Appointment
On the date of your appointment, your Wrench technician will arrive at your specified location in Peralta, NM with everything they need to service your vehicle. We ask that you are present at the start of the appointment to hand your keys over to the mechanic, but you can also use the time to ask any questions you may have. Feel free to stick around for the service, or spend the time elsewhere! Go for a walk, get some work done, or catch up with friends and family - the opportunities are endless! When the mechanic is done working on your vehicle, you will immediately be notified you can get back on the roads of Peralta, NM. As soon as they have cleaned up their workspace and answered any final questions, the Wrench technician will be off to help our next customer in the area. You can feel confident that your car is in great shape and that you have a team of fantastic mechanics to rely on! Join the Wrench family in Peralta, NM today!
---
---
---
Auto Repairs for Popular Vehicles