Get Auto Repairs in Petaluma, California From Our Mobile Mechanics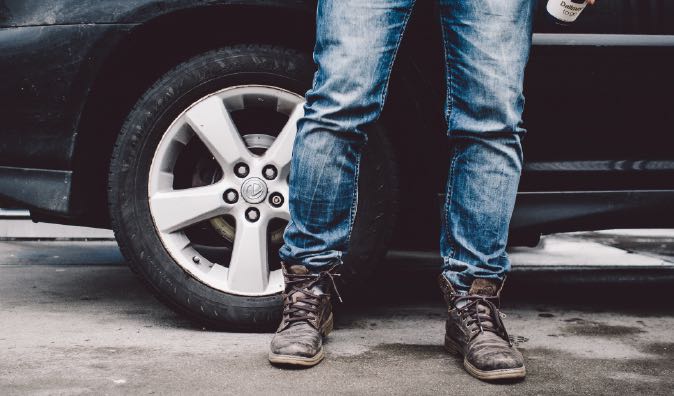 Top Mobile Mechanics in Petaluma, CA
For quick and reliable oil change services in Petaluma, California and surrounding Sonoma County look no further than Wrench mobile mechanic. Our skilled technicians are certified to provide top quality oil change and lube services on all makes and models of cars, trucks, and SUVs. We use high quality equipment and products to keep your vehicle running smoothly. Whether you vehicle requires synthetic, semi-synthetic, or regular oil, we provide a fast accurate service to get you back on the road as soon as possible. Don't underestimate the value of having a trained professional under the hood of your car! While performing your oil change, our team is able to look for fluid leakage, broken, or worn-down parts and other trouble spots that may cause problems down the line. As a full-service auto repair and maintenance service center, Wrench mobile mechanic can handle all of your auto repair needs – from your oil change to your brake repair, engine repair and more at your preferred place and time!
Why Choose a Mobile Mechanic
Your vehicle was built and designed to handle tough road conditions and to run for many miles. The best way to ensure you experience a well-running vehicle for years to come is to have the maintenance on it done at the recommended times. It is also essential to make repairs to your vehicle as soon as you recognize the need for them. Putting off maintenance or repairs can often lead to further damage being done and a much more costly price tag. Give your custom vehicle the custom service it deserves. Call our solution to schedule your service appointment today!
How to Schedule an Appointment with Wrench
All you need to do in order to get an a service appointment with a mobile mechanic from Wrench is give us a quick call or fill out the short form we have on our website. You should be prepared to tell us what problem you are experiencing. However, if you are unsure what the problem is, we can schedule a diagnostic appointment. For that, we will send out a mechanic to identify the problem. Then we will calculate your auto repair quote based on what parts and services you will need. Then you will pick a convenient date and location for your auto repair service in California. We will match you up with a qualified mechanic and they will show up to your location prepared and on-time. When you meet up with our mechanic, you will need to give them your respective vehicle's keys. They will start servicing your vehicle and you will be free to leave. You can rest assured that your vehicle will be in great hands. At Wrench, we treat our customers cars with the same respect as we would with our own. After the service has been completed, we will alert you via text and you'll be able go go out on your next excursion in your car.
What to Expect From a Service Appointment
Our team knows that your time important, but your budget is important as well. Our team works hard to find the best solution at a reasonable rate. We are family, child, and pet friendly and offer most convenient mobile mechanic services. Call or visit our website and see why Wrench mobile mechanic should be your dealership alternative for auto maintenance and repair.
---
---
---
Auto Repairs for Popular Vehicles