Get Auto Repairs in Phoenix, Arizona From Our Mobile Mechanics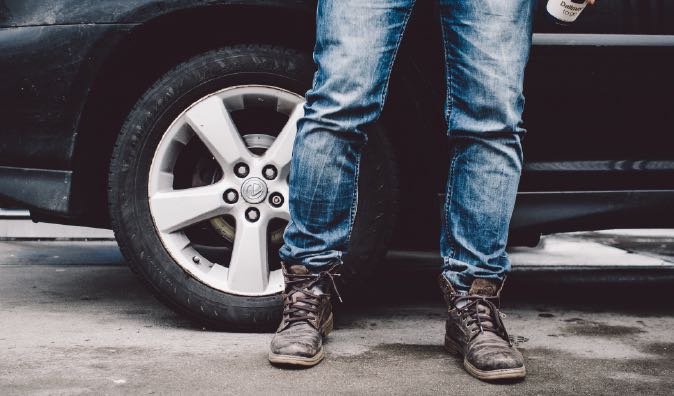 Top Mobile Mechanics in Phoenix Arizona
At Wrench, we feature experienced mobile mechanics who serve Phoenix and all of greater Maricopa County. When you book a mobile mechanic from Wrench, you can forget about waiting in long lines at the shop because our team of pros makes house calls. Wrench mobile mechanics perform auto repair services right in your car's parking space or your driveway. When you contract with Wrench for auto repairs or maintenance, we provide you with an upfront auto repair quote and all the information you need to stay up-to-date with your vehicle's needs. Wrench expert mobile mechanics can service any make or model vehicle throughout the Phoenix area. After we've made the repairs your vehicle needs, you can get back to enjoying life in the Valley behind the wheel. Hop in your car to head to the Penske Racing Museum or Wild Horse Pass Motorsports Park to enjoy a day of auto racing fun, knowing your car is fully functional and ready to take on the Valley's highways and byways.
Why Choose a Mobile Mechanic?
Customers in Phoenix choose Wrench for auto repair care because our mobile mechanics bring their know-how and equipment right to your home. All Wrench mechanics are certified. We take care to screen all of our mechanics to ensure they have the experience and expertise to deliver Wrench's full spectrum of auto repair services. We can provide most services at your home. This means no more waiting in long lines at the mechanic shop or worrying about towing an inoperable vehicle to get the repairs it needs. We arrive with the tools we need to do the job right.
What to Expect from a Service Appointment
Wrench offers customized care to our customers. We feature a full lineup of auto repair and maintenance services. When you call us, we ask you what services you need, and we provide you with an auto repair quote. If you don't know what's wrong with your car, we can set up a diagnostic appointment to determine exactly what your vehicle needs. When we arrive at your home, we efficiently work on your vehicle while you relax in comfort. Best of all, we treat your vehicle as if it were one of our own.
Wrench Maintenance and Auto Repair Services
If you live in Phoenix or elsewhere in Maricopa County, you can count on Wrench to maintain or repair your vehicle with care. We offer a comprehensive array of services that includes heating and cooling, engine work, electronics, transmissions, brakes, and so much more. Whether you need an oil change or a brake job, we can prove you with the services you need at an affordable price.
Before you head out on Phoenix's scenic roads, contact Wrench to provide you with a tune-up or routine maintenance. Wrench mobile mechanics perform any repairs your vehicle needs to work in optimal condition again. To schedule an appointment at a time that's convenient to you, give us a call, or log in to our website today.

---
---
---
Auto Repairs for Popular Vehicles