Get Auto Repairs in Pickerington, Ohio From Our Mobile Mechanics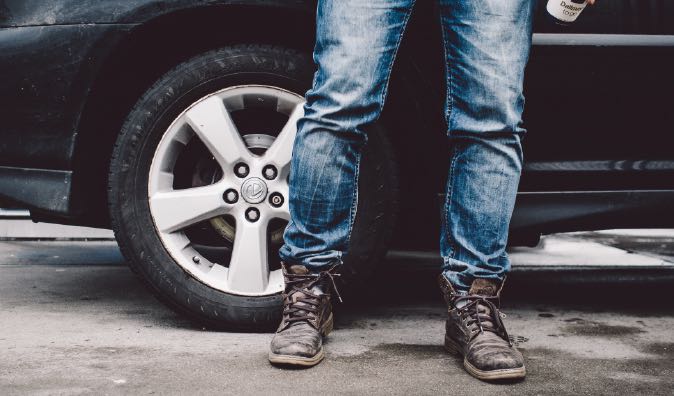 Top Mobile Mechanics in Pickerington, OH
Pickerington, a small town in Fairfield and Franklin counties, is a great place to be a car owner because Wrench's mobile mechanics are here to get you back on the road in the most convenient and efficient way possible. Wrench is a tech-focused mobile mechanic company that will deliver auto repair and car maintenance services right to your preferred location in Pickerington, Ohio, or anywhere else in the greater Columbus metropolitain area. Instead of spending your time sitting in the auto repair shop waiting room, you can relax in the comfort of your own home or even spend your time working in your office. Book an appointment with Wrench's mobile mechanics in Pickerington, Ohio today and you won't want to take a trip to the physical repair shop ever again!
Why Choose a Mobile Mechanic in Pickerington, OH
If you haven't experienced an auto repair or maintenance service from a mobile mechanic in Pickerington, Ohio, you are in for a treat! When a dashboard warning light turns on, you probably get a little frustrated because you know you need to take your car to the shop. That means you will waste hours of your precious time in the stuffy waiting room, or you will have to go a couple of days without a vehicle. The inconvenience and hassle it takes to get your car repaired can be too much, causing car owners to put off their auto repair or maintenance services way too long. Here at Wrench, we were committed to finding a solution for this common problem. We wanted to make auto repair and maintenance services more convenient so our customers would stay on top of their maintenance schedule, saving them money in the long run. With our mobile mechanics in Pickerington, Ohio, you will get our high-quality, reliable auto repair and maintenance services delivered right to your home or office. Just book your appointment with us and our mobile mechanics will be there to save the day in no time!
How to Schedule an Appointment with Wrench
If you would like to book an auto repair or maintenance appointment with our mobile mechanics in Pickerington, Ohio, you have a couple of booking options. The most popular way to book an appointment with Wrench is to fill out our short online form. You can find it on the homepage of our website and you will need to give us some information about your car and its needs so we can determine how much you should expect to pay. You can also book an appointment through our mobile app or by giving us a quick phone call if you are on the go. No matter how you choose to book your appointment, we will need to know the same bits of information in order to provide you with an accurate auto repair quote for your services in Pickerington, Ohio. The first thing you will need to do is give us the year, make, and model of your vehicle. We will also need to know other details such as the VIN and license plate number. Then we will ask you what services your car needs. If you have a specific service in mind, you can request it directly. If you are unsure what service your car needs, you can request a diagnostic appointment and our mobile mechanic will come out and help you create the best plan of action for you. Once we have all the information we need, we will provide you with an accurate and honest auto repair quote. Our quote will include both a time and cost estimate for your services in Pickerington, Ohio. If you choose to accept your quote, you will be able to pick a date, time, and specific location in Pickerington, Ohio, or elsewhere in the greater Columbus area. Then we will send you a confirmation message and our mobile mechanic will be with you shortly.

What to Expect From a Service Appointment
Our auto repair and maintenance services in Pickerington, Ohio are very simple. The Wrench mobile mechanic that has been assigned to you will arrive on time and fully prepared to get your service done quickly and correctly. You won't need to worry about anything, and in fact, the only thing you need to do is give our mobile mechanic the keys to your car. If you don't want to leave your house or office to physically meet up with our mobile mechanic, you can leave your keys under a mat or behind a flower pot. Whatever works best for you! When our mobile mechanic gets the key to your car, they will immediately get to work so you can get back on the road as soon as possible. During the service, we will keep you informed so you know exactly what is going on. If you want to come out and watch the service, you are more than welcome to check it out. If you decide you don't want to be present throughout the entire service, you can spend your time in your home or office and we will let you know as soon as your car is finished. Then you will come back to your car so our mobile mechanic can hand over your car keys. The service site area will be completely clean and you will be free to hit the road in Pickerington, Ohio once again. What are you waiting for? Book your first Wrench appointment today!
---
---
---
Auto Repairs for Popular Vehicles