Get Auto Repairs in Pico Rivera, California From Our Mobile Mechanics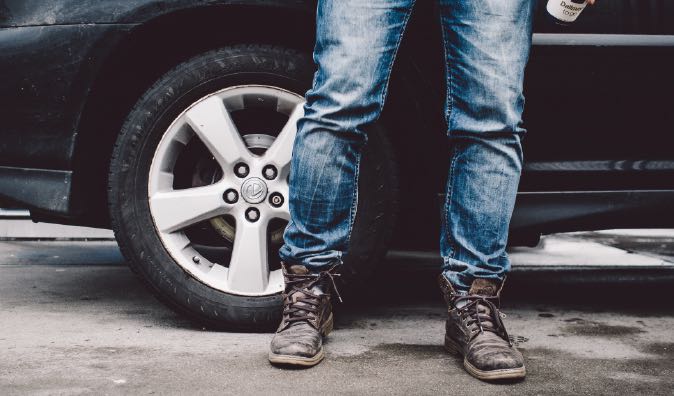 Top Mobile Mechanics in Pico Rivera, CA
Wrench is the premiere mobile mechanic in the Los Angeles, CA area, proudly serving the residents of Pico Rivera and the rest of Los Angeles County. We live in a world where you can get just about anything delivered to your door, so why should auto repair be anything different? Wrench brings the top mechanics in Pico Rivera straight to your door, or rather, your driveway. From the fixed auto repair quote to the fast, professional service, you can be confident that your auto repair is in good hands. At Wrench, we understand that Pico Rivera residents take their cars seriously, evident in the Lowrider Car Show that the city passionately hosts. From lowriders to minivans, you can be confident in your service from a Wrench mechanic. Want to book a mobile mechanic? Read on to learn more about Wrench!
Why Choose A Mobile Mechanic
Whether you need a simple routine oil change or your car won't start at all, Wrench mechanics are trained to handle a variety of different issues. In a city known for its freeways and heavy traffic, you don't have to sweat getting your vehicle to your favorite mechanic across town. You don't have to drive your car again until the vehicle is back at 100 percent. If you're torn between carting the car off to a shop or giving DIY auto repair a shot, Wrench is the perfect solution. You can rest assured that your repair is of the highest quality with our 12,000 mile/12-month service warranty. You'd be hard pressed to find any auto mechanic shops that can offer those guarantees, so why risk it?
What You Can Expect From A Service Appointment
Ready to meet your next favorite mobile mechanic? We can't wait to work with you! Booking with Wrench is a breeze– just visit our site, and we'll get you started. If you know what's wrong with your car, you'll get a quote within minutes. If you don't, no worries – we'll come do a diagnostic test and then give you a quote. We're not going to hit you over the head with any surprise costs, so rest assured. We are able to do about 80 percent of all auto repairs outside of a shop, which means that your car will likely be up and running in your driveway or parking spot shortly. Every Wrench mechanic is vetted by us. They've all passed a background check and have met our high standards for skill and professionalism. Every Wrench mechanic has at least five years of experience.
Wrench aims to make Mobile Mechanic and Auto Repair the standard for the industry. We believe that by eliminating the middle man, we save you money while still paying our mechanics a fair wage. Whether it's a simple tune-up or a complex repair, contact us today to get started. We can't wait to work with you!
---
---
---
Auto Repairs for Popular Vehicles