Get Auto Repairs in Placerville, California From Our Mobile Mechanics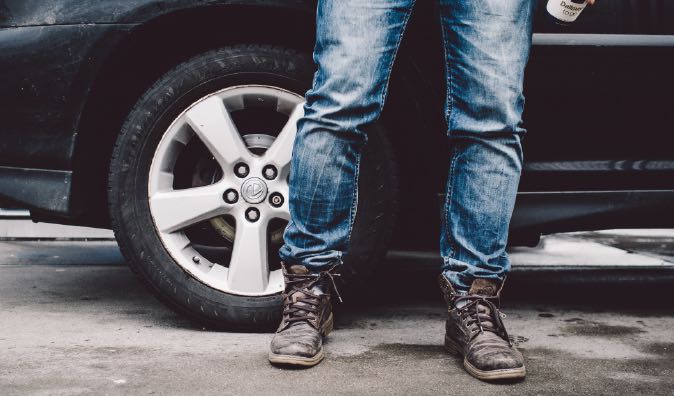 Top Mobile Mechanics in Placerville, CA
If you live in Placerville, California, the home of the Hangman's Tree, or anywhere else in El Dorado County, Wrench's mobile mechanics can satisfy all of your auto repair needs. Don't let an unexpected issue with your vehicle halt your fun plans at the El Dorado County Fair and Event Center, give Wrench a call! We can get you an appointment so we can get you back on the road as soon as possible. If you know what the problem is before you call, we will be able to give you our affordable auto repair quote right away. Our quote won't have any hidden fees so when you receive our quote, you will know exactly what you will be paying. If you book an appointment with us, you will be back to enjoying your days off cruising down Lincoln Highway in no time.
Why Choose a Mobile Mechanic
Not being able to use your car when you need it can be a huge inconvenience. If you hire one of our highly skilled mobile mechanics, we will make sure your car gets fixed as soon as possible so you can get back on the road. While our mobile mechanic is servicing your car, you will be able to do whatever you want with your time. Depending on where you want our services, you could be getting work done or even relaxing while we provide maintenance or emergency services. If we come to your home, you could watch a movie and we will take care of your vehicle. Also, since our services are mobile, you won't have to hire a tow truck and pay any towing fees. So not only will we be saving you time and stress, but we will be saving you money as well.
How to Schedule an Appointment with Wrench
Our mobile mechanics are extremely dedicated and are ready to perform your auto repairs! To get an appointment with one of them, you can give us a quick call and we will ask a couple questions so we know the year, make, and model of your vehicle as well as what is not working properly. We can send a mechanic out to do a diagnostic consultation if you don't know exactly what is wrong with your car. Once we have determined which parts and services you will need, we will be able to create your auto repair quote. Then you will choose when and where you want the service to occur and we will get one of our mechanics to come out and service your car.
What to Expect From a Service Appointment
The only thing you will need to do for your service appointment is be available to give your car keys to our mobile mechanic so they can start working. After you do that, you will be free to leave if you'd like. While you are gone, you can be confident in us because we promise to treat our customers cars with the same appreciation and care as if they were our own. When our mechanic finished the service, we will alert you with a text message and we will make sure our mechanic returns your car keys. Whenever you decide to use your car again, you will notice that it is working at its best. So book an appointment with our mobile mechanics as soon as possible and you won't have to go to the shop ever again.
---
---
---
Auto Repairs for Popular Vehicles