Get Auto Repairs in Pleasanton, California From Our Mobile Mechanics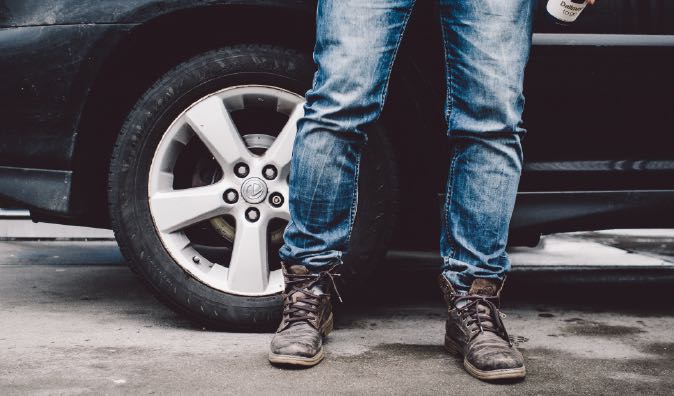 Top Mobile Mechanics in Pleasanton, CA
If you are located in Pleasanton, California or elsewhere in the surrounding Alameda County, Wrench's mobile mechanics are now able to perform many different types of auto repair services on your vehicle. From oil changes to A/C recharges, we can handle any auto problem that you have. Our mobile mechanics will bring the shop to your location, whether you are at your church or home when your car breaks down. In order to book an appointment with one of our highly-rated mobile mechanics, you will need to get in contact with us by giving us a quick phone call or by completing the short survey we have on our website. When you do that, we will be able to provide you with our super affordable auto repair quote. When you get a quote from us, you will know exactly what you'll be paying because we have absolutely no hidden fees. Hurry up and book your appointment today so you'll be ready to make the drive to the Alameda County Fairgrounds for a day of fun!
Why Choose a Mobile Mechanic
At Wrench, we only employ the top mobile mechanics. Each mechanic is very experienced in the auto repair industry and has shown dedication to improving it. We have a long hiring process that always includes multiple random background check so we can ensure that our customers will be getting nothing but the best quality repairs from us. We want to save you time, money, and stress by delivering the same talented mechanics and top quality tools that you'd find at the shop to your own front door. Like the name of your city, your auto repair experiences should be pleasant, so we try to give you the most honest and reliable services out there. During your service appointment, you will have the ability to spend your time however you please. It doesn't matter whether you wish to stay and watch our mechanic, or leave and spend your time more efficiently. With our services, you will also be saving money because you won't have to hire and pay for a tow truck to move your car, we will fix it right where it is.
How to Schedule an Appointment with Wrench
Appointments are easy to schedule with Wrench. We will need to get a little bit of information before you can choose when and where you'd like the service. You can give us this information by giving us a call or by completing the form on our website. You should be ready to tell us the year, make, and model of your vehicle as well as what needs to be fixed. We offer diagnostic consultations if you don't know what is wrong. For those appointments, one of our mobile mechanics will come out and take a look. They will let us know which parts and services are absolutely necessary in order to get you car back to it's prime condition. With that information we will be able to calculate your auto repair quote. Then we will ask where you would like the service and when you want it. We will match you up with one of our mobile mechanics that is servicing the Alameda County area.
What to Expect From a Service Appointment
All of the work will be taken car of by our skilled mobile mechanic, but first you will have to give your car keys to our mechanic. Then they will begin working on your car and, at that point, you will get to choose if you want to stay and watch or leave and spend your time elsewhere. If you end up choosing to leave, you can do so knowing your car will be in great hands. Wrench's mobile mechanics will treat your car with the same respect as they would with their own. You will get a text message when our mechanic finishes the service and they will clean the area and return your car keys. So give us a call today!
---
---
---
Auto Repairs for Popular Vehicles