Get Auto Repairs in Plymouth Meeting, Pennsylvania From Our Mobile Mechanics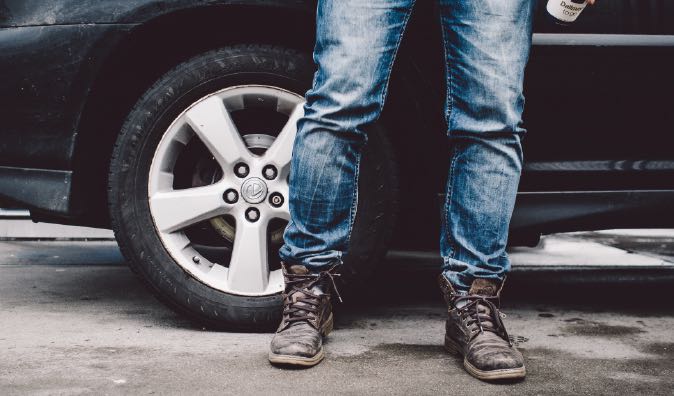 Top Mobile Mechanics in Plymouth Meeting, PA
Plymouth Meeting car owners are in luck because Wrench's mobile mechanics are providing Montgomery County and the greater state of Pennsylvania with the most convenient auto repair and maintenance services possible. Here at Wrench, we have a team of friendly, dedicated mobile mechanics that are here to transform your thoughts about auto repairs. Soon you will forget about the days you wasted in a stuffy repair shop waiting room because we will deliver our services to any preferred location in Plymouth Meeting. With Wrench, auto repair solutions can be simple! Just reach out to us and book an appointment with our Plymouth Meeting mobile mechanics today and you won't want to take your car to a traditional repair shop ever again!
Why Choose a Mobile Mechanic in Plymouth Meeting, PA
Wrench is home for all of the top mobile mechanics in Plymouth Meeting, Pennsylvania. We put in a lot of effort to ensure that every customer receives service quality that is up to our very high standards. In order to do this, we carefully screen each potential mechanic through a long process of interviews, background checks, and performance reviews. We look for mechanics that have plenty of experience but are also honest and passionate about what they do. What sets Wrench apart from our competitors in Plymouth Meeting is our unmatched level of customer service. You are our priority, so we will do whatever it takes to give you the best auto repair experience possible. So book an appointment with Wrench and see it all for yourself!
How to Schedule an Appointment with Wrench
To book your appointment with our mobile mechanics in Plymouth Meeting, Pennsylvania or elsewhere in the greater Montgomery County, just go to the Wrench website or download our app today! From there you will be able to request your appointment, but first, we will need a little bit of information about your vehicle. We will need to know things like the year, make, and model of your vehicle as well the license plate number. Once we have a good understanding of what type of vehicle needs a service, you will need to tell us which services the vehicle needs. We offer hundreds of services from routine oil changes to more complex repairs that require us to order custom parts in advance. No matter what you need, Wrench has got your back. After we know all of the details of your specific situation, we will give you an affordable auto repair quote. We don't believe in hidden fees, so you can relax with the peace of mind that you know exactly what to expect when it comes to your auto repair services. Then we will ask for you to pick a date, time, and specific location in Plymouth Meeting for your appointment. We will assign a mobile mechanic to you and they will arrive at your preferred location on time and prepared to get the job done as efficiently as possible.
What to Expect From a Service Appointment
Wrench's service appointments are super simple! The only thing you will need to do is meet our mobile mechanic at the start so they can get your car keys. Then you will be able to do whatever you want to do for the rest of your time. You are more than welcome to stick around and chat with our mobile mechanic, but we also know that people can have very busy lives and car problems often occur in the least convenient times. That's why we don't require you to stay with our mechanic. All we ask is that you stay nearby so that our mobile mechanic can return your car keys as soon as the service is finished. In no time, your car will be back on the road in Plymouth Meeting once again. We look forward to servicing your vehicle soon!
---
---
---
Auto Repairs for Popular Vehicles