Get Auto Repairs in Polhemustown, New Jersey From Our Mobile Mechanics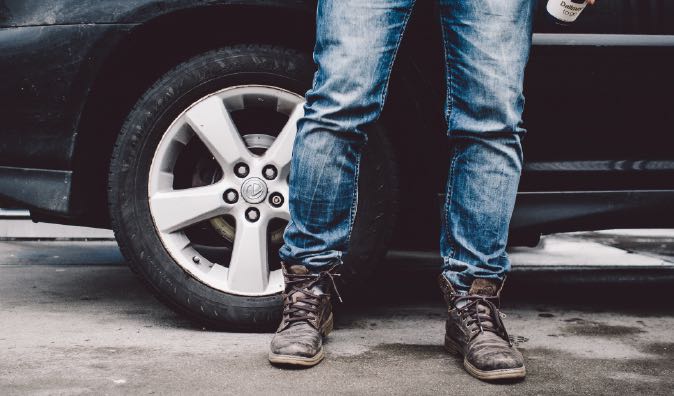 Top Mobile Mechanics in Polhemustown, NJ
You can get your vehicle serviced or maintained in any convenient location in Polhemustown, New Jersey by booking an appointment with our highly trained mobile mechanics today! At Wrench, we are a team of dedicated mobile mechanics that are improving the auto repair experience in Polhemustown, one repair at a time. We will bring our auto repair shop to your driveway or workplace parking lot so you can spend your time as efficiently as possible. Save time, money, and energy for the things that matter most to you by leaving the auto repair to us. Book an appointment with Wrench's mobile mechanics today!
Why Choose a Mobile Mechanic
At Wrench, we do our best to make sure we have the top mobile mechanics in Polhemustown, New Jersey. Our hiring process is very selective and requires each potential employee to go through a series of interviews and background checks. All of our mobile mechanics in Polhemustown have years and years of experience in the auto repair industry and have shown their technical skills and dedication. So whenever you book an appointment with us, you can have the peace of mind knowing that our Polhemustown mobile mechanics will take good care of your vehicle. Once you try out our convenient auto repair delivery services, you won't want to get your vehicle repaired in a traditional shop in Polhemustown, New Jersey!
How to Schedule an Appointment with Wrench
To book an appointment with our hard working mobile mechanics, just log onto our website or app and fill out our short service form. We want to give you a honest quote for our services before we begin so you will know exactly what to expect. In order to do that, we will need to gather a little information about your vehicle such as the year, make, and model. Then we will need to know which services your vehicle is needing. If you don't know which services to choose, we can set up a diagnostic appointment which our mobile mechanic will come to your location in Polhemustown to take a look at your vehicle. After we have all the information we need, we will provide you with an auto repair quote with absolutely no hidden charges. If the quote looks good to you, we will move forward and schedule your service appointment with a date, time, and specific location in Polhemustown, New Jersey that works best for you!
What to Expect From a Service Appointment
On the day of your service appointment, all you will need to do is meet our Polhemustown mobile mechanic outside so we can get the keys to your vehicle. Once we have begun our services, you will be free to go do whatever you need to do in the nearby Polhemustown area. Our mobile mechanics will get your vehicle up and running again in no time! Throughout the entire service, we will keep you in the loop so you will be the first one to know when your vehicle is ready to take you wherever you need to go on Polhemustown, New Jersey. Book your first appointment with Wrench's mobile mechanics in Polhemustown, New Jersey today!
---
---
---
Auto Repairs for Popular Vehicles