Get Auto Repairs in Port St. Lucie, Florida From Our Mobile Mechanics
Coming Soon To Port St. Lucie, Florida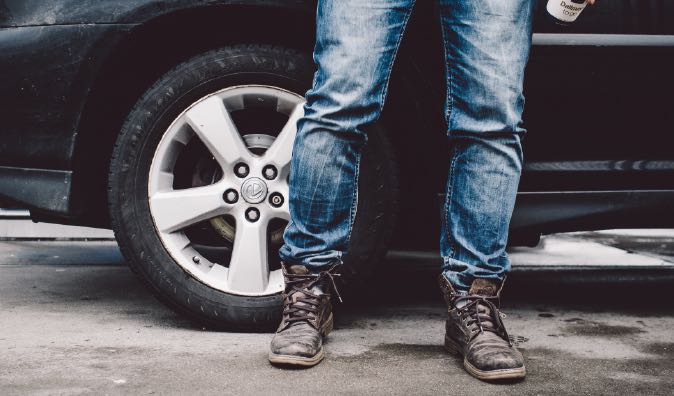 Top Mobile Mechanics in Port St. Lucie, FL
Do you know? According to auto experts, regular maintenance and inspection lengthens the lifespan of your vehicle and keeps it running at peak performance. A routine inspection and scheduled maintenance checks also serve as valuable bargaining tools when purchasing a used vehicle. The automotive repair experts at Wrench mobile mechanics in Port St. Lucie, Florida provide certified inspections and a complete range of vehicle maintenance services that protect your investment and your safety on the road at your convenience. From leaking to worn-out parts which cause poor air flow, and a lack of hot or cool air in your car. Our team will work to diagnose the issue with your car's HVAC system and work to repair the problem. We can safely recharge your air conditioning unit, repair leaks, and help keep your car comfortable all year long.
Why Choose a Mobile Mechanic
If you're a busy professional, then you often don't have the time to shop around for a mechanic. Or worse, the mechanic that you trust could be booked up for a week when you need your car fixed and running at peak efficiency by tomorrow. Our Wrench mobile mechanics can also do diagnostic work so you can figure out what's wrong with your car or truck even if you are unable to pinpoint the problem. A faulty anti-lock brake system can put you and your passengers in danger. This is especially true in wet or icy conditions — when your wheels begin to skid, you want your vehicle to stop as quickly as possible. The ABS helps you with those sudden stops. If your ABS light has come on, our experienced mechanic can diagnose the problem with your system and get it working as new. Wrench mechanics have over 5 years of experience and have a proven track record for quality work and great customer service.
How to Schedule an Appointment with Wrench
Wrench mobile mechanics are here to serve you either at your home or your place of business. You can contact a Wrench mobile mechanic either by phone or by installing our app for instant access. You can even get a quote for our services through our website. There are a large range of services that can be performed on your car at either your home or office. Everything from brakes and traction control, diagnostic work, heating to air conditioning and many other services are available. Many satisfied customers love the professionalism of the Wrench mobile mechanics. One satisfied customer, who gave Wrench five stars, noted that scheduling with the Wrench mobile mechanic was super easy and convenient.
What to Expect From a Service Appointment
Preventative car maintenance is not a luxury, it is needed in order to ensure that your car is prepared for all sorts of situations. Reduce your chances of an unexpected vehicle breakdown and the risk of being involved in an avoidable collision. The belts in your car drive features such as the air conditioning compressor, alternator, power steering, and the water pump. If it shows wear such as stretching, fraying, or cracks, it needs to be replaced. If the timing belt breaks, you will not able be to start your engine and drive. During regular inspections, our mechanics will make sure your belts are in good working order for your safety. Refer to your car owner's manual for information about suggested factory scheduled maintenance checks and follow up with an appointment with one of our certified Wrench mobile mechanics automotive technicians for peace of mind.
---
---
---
Auto Repairs for Popular Vehicles